During the season premiere of Teen Mom OG, fans got an inside look at the moment that Catelynn Lowell and Tyler Baltierra found out that they were expecting another girl, making 4 daughters in total.
Fans took notice that the couple were visibly upset about the news of another girl, especially Tyler.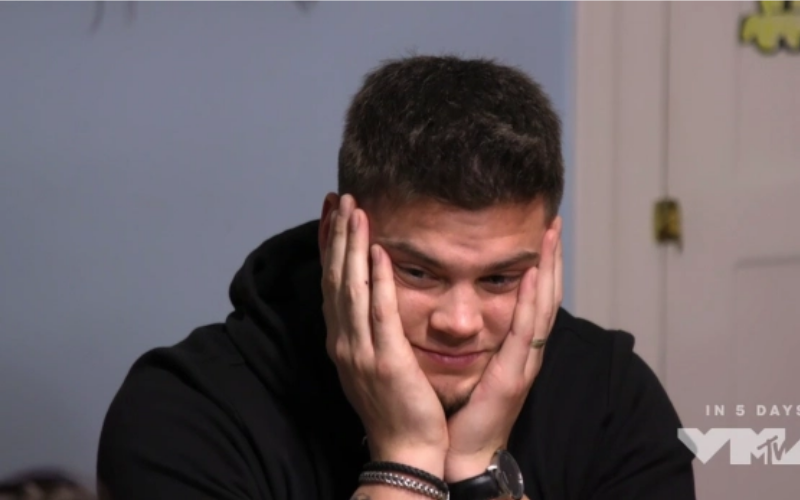 It was also revealed that the couple wanted a boy so badly that they considered going through the process for gender selection, but ended up not wanting to spend the money to do it.
During the episode, the couple decides to do an 8 week gender test through a company called Sneak Peek. All it takes is a little prick to the finger and a few drops of blood and then within 48 hours, you get an email back with the gender results. They decided to have the big news sent to one of the producers of the show so that they can be completely surprised.
The producer, Kerthy got the results and got a gender popper to help the couple learn the big news.  Before doing the popper Cate and Ty talked about how they really want a boy this time.
Cate said:
"I just want it to be a boy, its our last one!"
Then she asked the producer of she is sure she grabbed the right color and then the couple quickly second guess whether they should find out the gender or not.
Then while pulling the string to the popper Cate clearly says "Don't be a girl!".
Then the popper pops out pink confetti and Cate says, "Oh its a another girl" in a disappointed tone. And Ty says, "Oh my god, I told you this is happening!"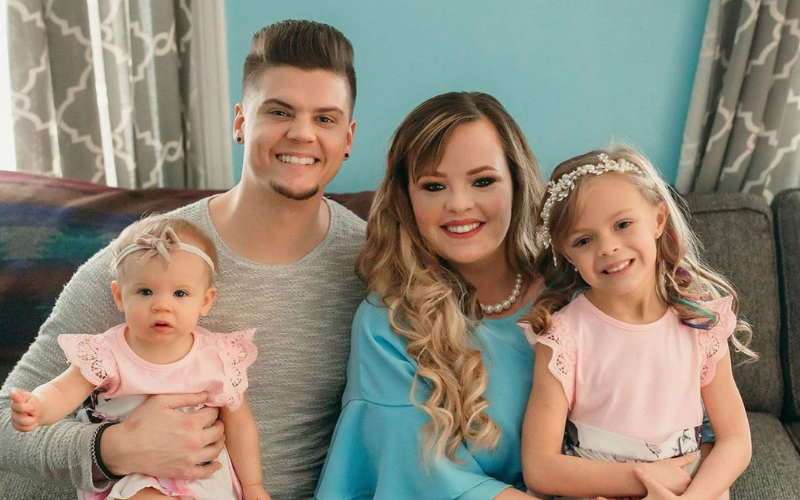 The pair then hug and laugh awkwardly.
Cate said apathetically, "Who knows, maybe it might grow a penis."
Then she said, "I didn't picture my life with just all girls."
And Ty said "Neither did I! I thought I'd have a son."
The whole scene is pretty cringe worthy to say the least and Teen Mom fans are pretty disappointed in the couple's reaction.
"The gender disappointment is really really cringey to watch."
"I still don't get Tyler's obsession with a boy. Girls are awesome!"
"I find it gross when parents act disappointed about their baby's gender."
A lot of fans feel bad for the new baby, who will have to grow up and know how badly her parents wanted a boy instead.
"Poor Not Carley #3. I hope she never sees this 😔"
"Imagine being that kid and watching this in like 10 years."
"Imagine when this daughter grows up and sees this scene of her parents so disappointed she was a girl."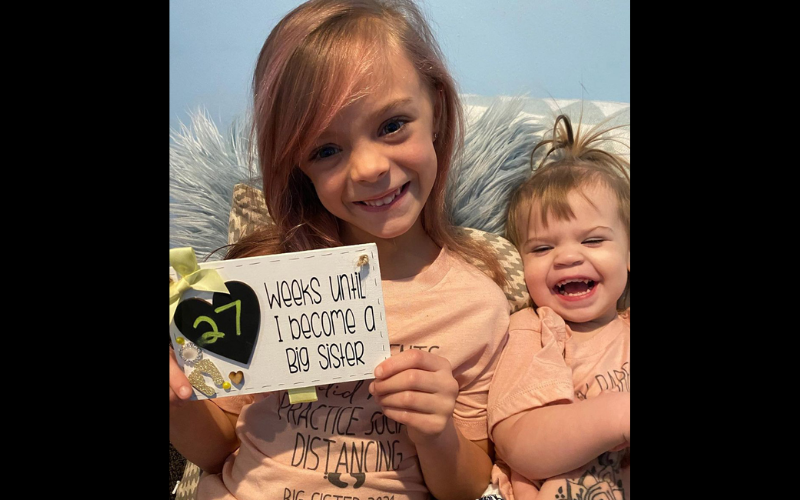 Other fans think that the couple should be more grateful for the addition to their family.
"Lamenting how "you don't have a son, I don't have a son" and looking all doom and gloom when you say it is so fucking weird. All the while you have 3 healthy girls. Jesus Christ."
"People should be thankful for healthy babies period. I get having a preference, but if that's not how the cookie crumbles, they shouldn't be so obviously pissed. Especially after the miscarriages."
We all know that baby Rya Rose made her entrance into the world recently, and it looks as though everyone is settling in nicely.