If you're looking for this summer's hottest new jam, you might want to check Farrah's mom's new single.  She is sure that you are going to love it, just like you were supposed to like her other songs.
Debra OG's new single is titled, Bullets and Booze and its a follow up to her previous classic, White Woman's Rap.  And if you want to be even more impressed, then you should know that she wrote and produced the new hit all by herself.
She let the world know about her new hit with a bunch of social media posts exclaiming "Turn up the sound!"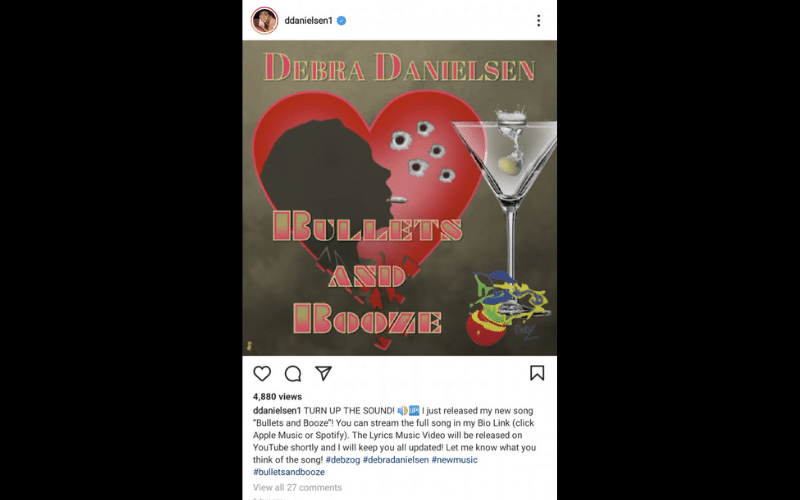 She captioned the post:
"TURN UP THE SOUND! 🔊🆙 I just released my new song "Bullets and Booze"! You can stream the full song in my Bio Link (click Apple Music or Spotify). The Lyrics Music Video will be released on YouTube shortly and I will keep you all updated! Let me know what you think of the song! #debzog #debradanielsen #newmusic #bulletsandbooze
The world is already buzzing with comments:
The first thing people noticed was the interesting art work for the cover.  It features a silhouette, (might be Debs head, might be some guys, we can't tell) with a bullet in the mouth, a martini glass with an olive dropping in, a heart with bullet holes in it, and some very interesting lettering that looks like an 80's romance novel.  And don't forget the random splash of color at the bottom of the martini glass.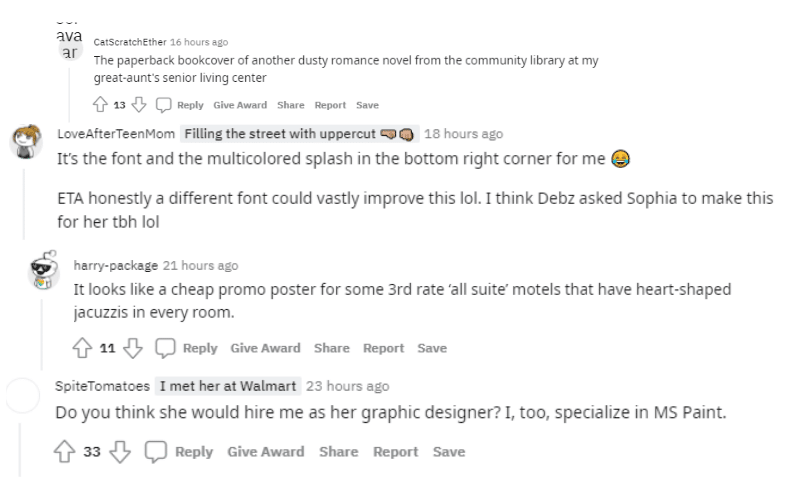 Of course, after listening to the new single people had even more comments.
Unfortunately for those looking for a good laugh, she has not yet come out with a video for the hit.  Hopefully we get that soon though.
Poor Debz OG, maybe the next single will be an instant hit.  #nevergiveuponyourdreams
You can check out this jam on her YouTube channel: