Back in 2017, the Baltierra family was on a lookout for a new home. Since a peaceful environment was more attractive to them, they decided to purchase a beautiful Michigan-based farmhouse.
The family's old home was also based in Michigan, and the fans were quite used to seeing it on the television.
Old versus New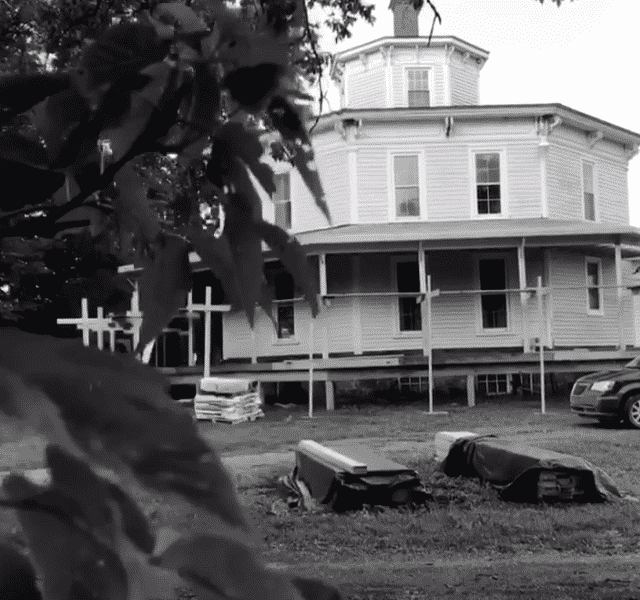 "Another room renovated in our 126-year-old Victorian home," Tyler shared a picture back in 2015.
Cate & Ty had been fixing up their old Victorian home for the obvious lifestyle reasons, potentially improving upon its style for an upcoming sale.
Evidently, the couple does all the DIY work themselves, according to Tyler's Instagram hashtags, #DIY, #LateNightProjects.
A new chapter for the family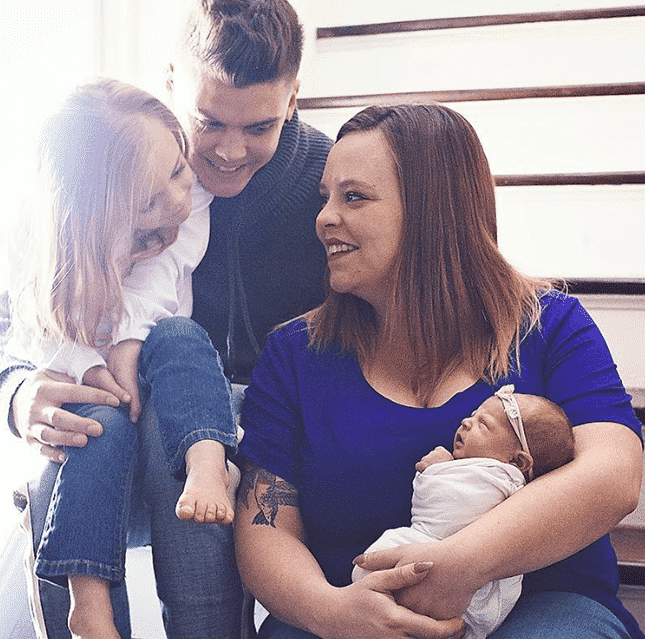 The Baltierra family recently welcomed another family member, Baby Vaeda, and they couldn't be happier.
They announced the news on September 13, 2018.
Their latest home purchase could be the last one, per family's words.
When asked on Twitter whether the family plans to drop the ball or not, Tyler replied with:
"It's our FOREVER home."
It's our FOREVER home ❤️

— Catelynn Baltierra (@CatelynnLowell) September 7, 2017
In June of 2017, the couple announced that the work had begun.
"When you see a house & get that certain feeling in your gut…you know it's your mission to make that HOUSE into a HOME. Me & @catelynnmtv have dreamed of having an old farmhouse with character & property ever since we were kids! Who knew back then our childhood dreams would actually come true!? Let the renovations begin!"
Catelynn stated that she doesn't miss city-living,
"I don't miss city living at all," she revealed.
To put things into perspective, the family loves their animals and enjoys every second of breathing fresh air!
Farmhouse renovation efforts pay off
The farmhouse had undergone renovations for quite some time now, and after months of hard work and DIY, the house finally looks and feels like a home.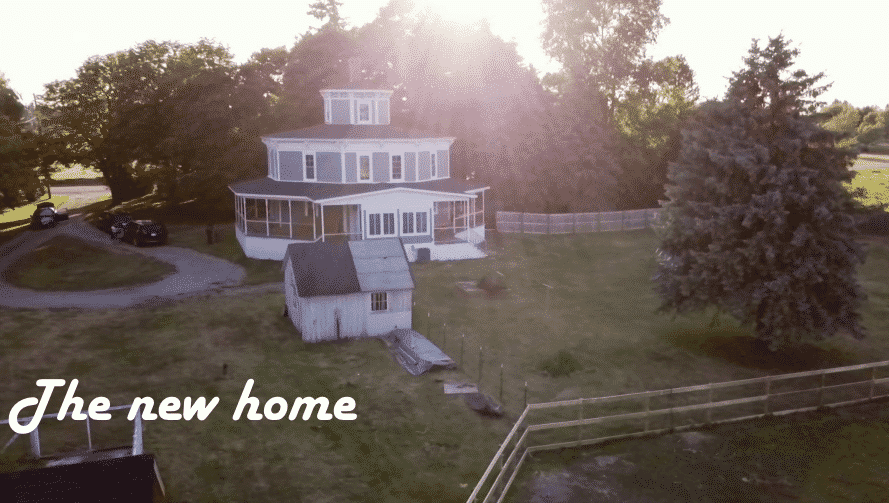 The octagon farmhouse has a bit of history behind itself, as it's built by
Captain George W. Smith.
The Baltierra family hopes to make many lifelong memories at the new place, and the first one was really something special, as the family's first meal in the new home was 'Thanksgiving dinner.'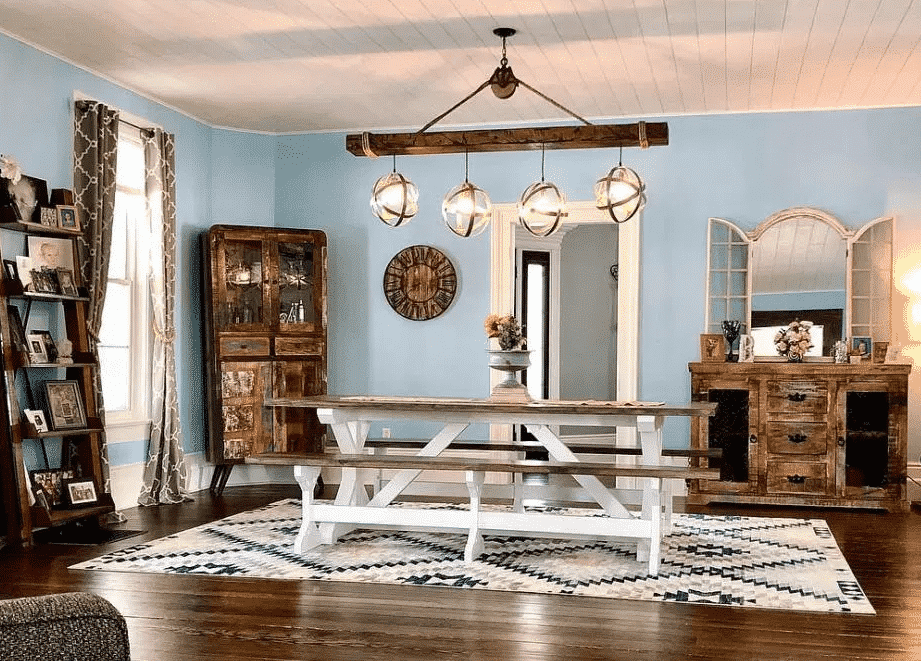 "The first meal as a family in the new house was Thanksgiving dinner & that's a memory that will always be cherished. A lot of time (& slightly obsessive attention to detail) has gone into the restoration of this house & after tonight…it finally feels like a home & not just a house!" the proud dad gushed on Instagram.
Tyler's DIY 'addiction' brought the home an amazing transformation, both outside & inside.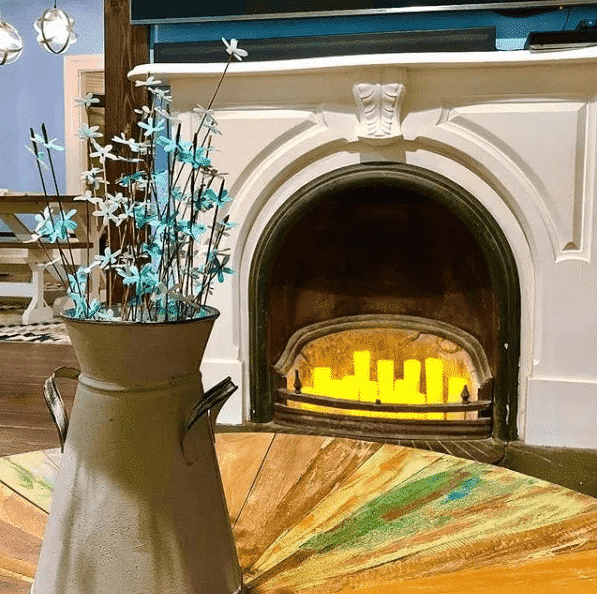 The living room definitely appears to be the heart of the home with its spacious, comfy sofas and the source of warmness coming from the custom-designed French fireplace.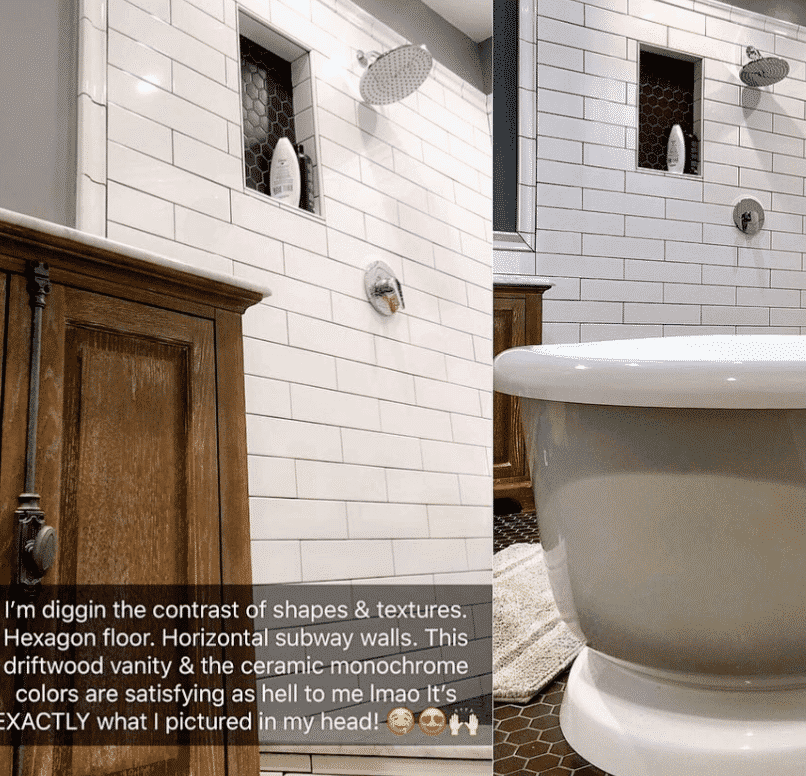 The master bathroom looks spectacular with horizontal subway walls and ceramic monochrome colors!
"…master bath is DONE!" Tyler revealed on Instagram (late 2018).
Novalee's room is everything a little girl could wish for!
In case she gets bored of the amazing scenery inside, she can just go out and enjoy the calming atmosphere outside, together with chickens!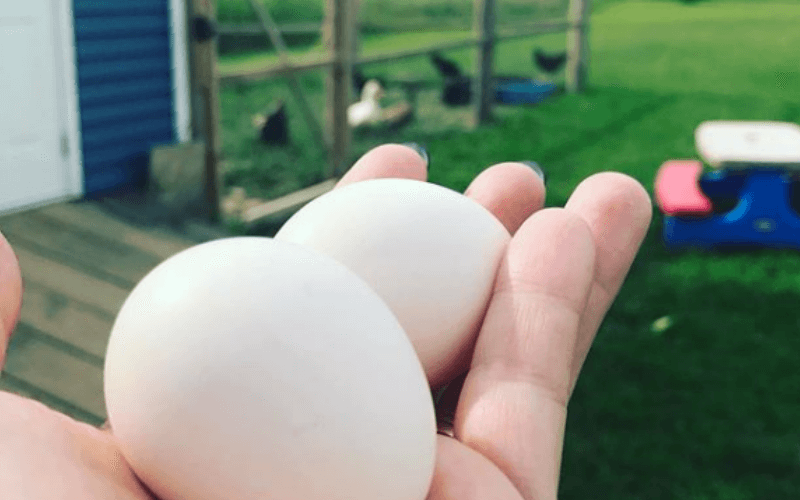 "Our forever home is coming along so nice! We have been renovating for almost a year and now it's getting so close to being done!!! I cannot wait to move in and start making memories on our little farm…" Catelynn shared an update back in 2018.
"Getting old and sitting on that porch together in our rocking chairs… watching our grandkids run the property and growing old with you… @tylerbaltierramtv you have done an amazing job," Catelynn added.
The home shines at night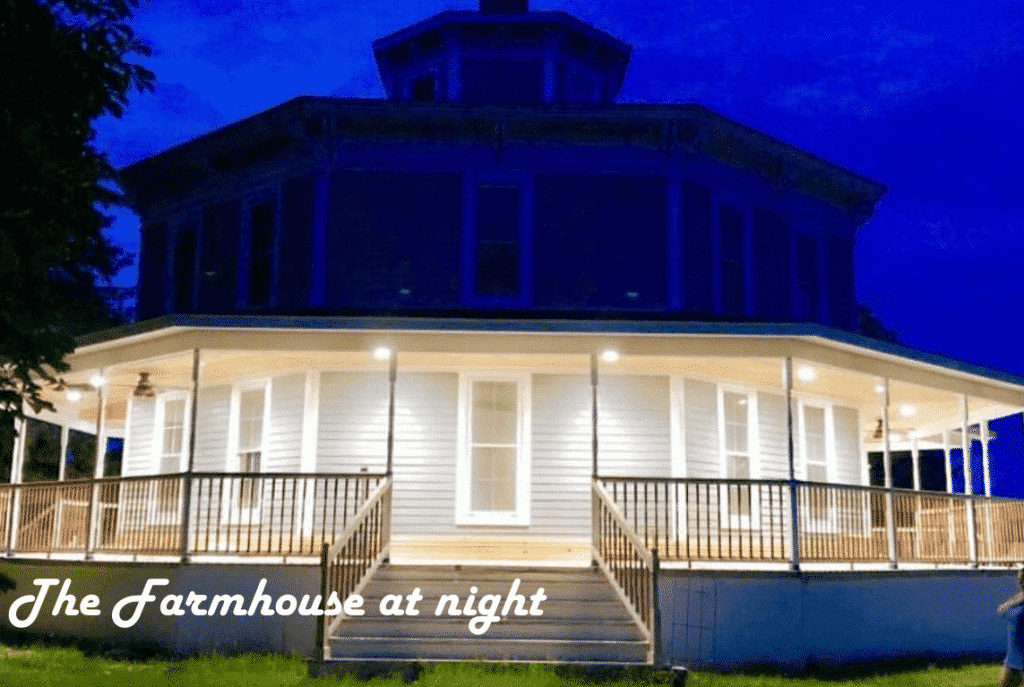 The family's octagon estate is especially beautiful at night, as the lights turn up from all around the home.
Tyler recalled how it all looked like before him and Catelynn stepped in.
"…You tend to forget what it originally looked like because you get so caught up with designing the new look."