Teen Mom stars, Catelynn Lowell and Tyler Baltierra have been together since they were kids, and now they are celebrating 15 years of being in love.  They have had their share of ups and downs but have managed to stick it out so far.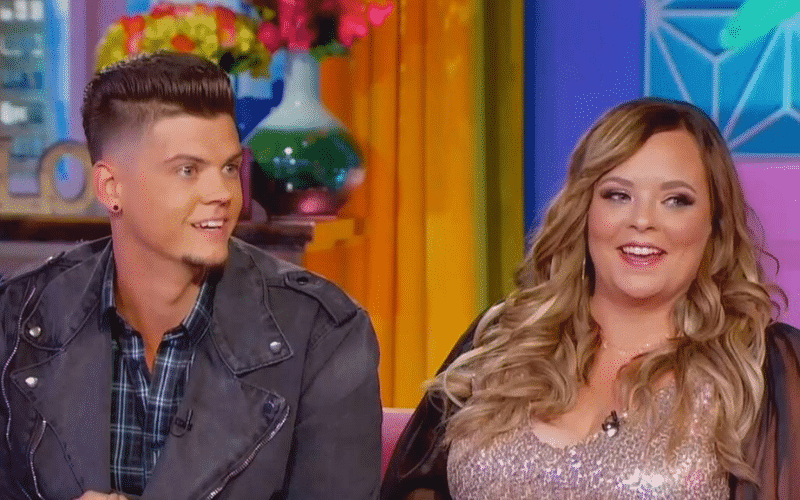 When we first met the pair, they were on 16 and Pregnant and it seemed as if it was the two of them against the world.  They both came from dysfunctional families, and their parents were actually married to each other at some point. Neither one of them had a stable home life and could care for a baby, so they ended up putting their child up for adoption, which is what some fans think may have securely bonded them.  Some Teen Moms fans call what they have just a "trauma bond", but others think its much more than that.
To celebrate 15 years together, Tyler posted an original poem he wrote for Catelynn, as well as a picture of the two on Instagram.  Some fans love the poem and post, and others are calling it way too sappy and corny.  
The poem read:
I love those dreamy eyes
Staying up talking late at night
Snuggle close right by my side
Hair tickling my nose, I don't mind
Go ahead, lay down your head
Feel my heartbeat in your hand
Just let me hold you until the night ends
He followed up the poem by saying:
15 years together & you still make me feel as if we were goofy kids! I love you so much babe @catelynnmtv 😍❤️
🥰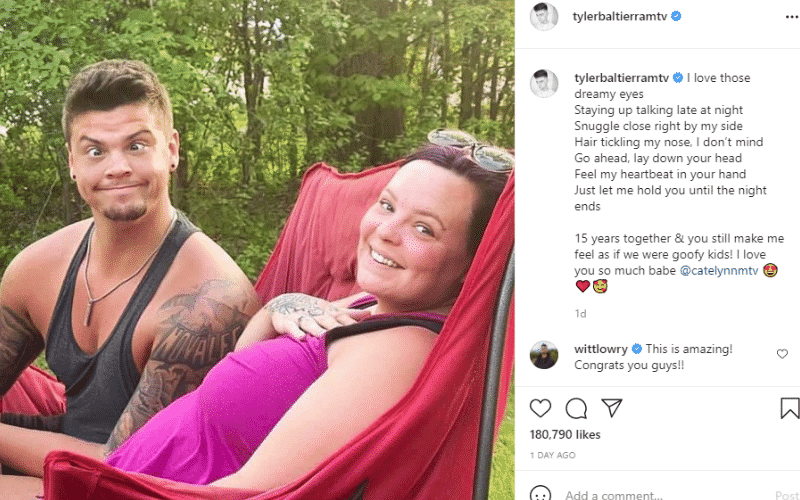 Its a little corny but the intentions behind it are sweet.
Some of the Teen Mom fans think its a little immature to post things like love poems on Instagram for the world to see and they are not shy about voicing that.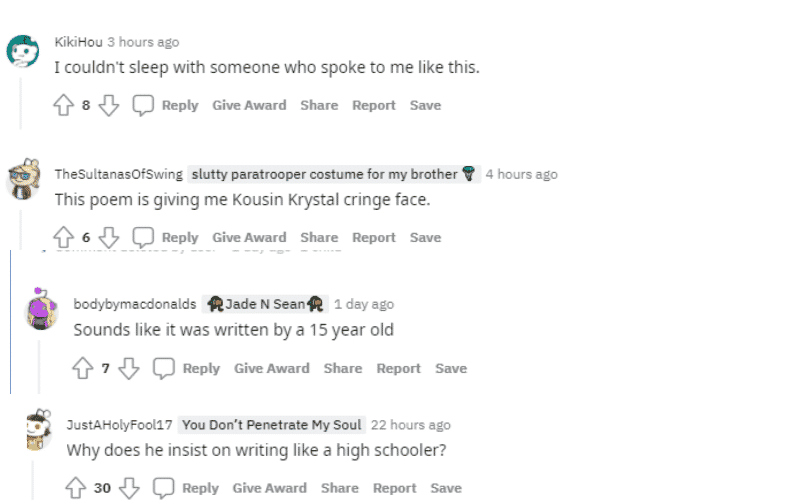 And some fans think Tyler is just trying to make himself look good with the post and maybe its not genuine.
Whatever the case, we are glad to see them happy and making it work together. I think we have all enjoyed watching them grow up together and start their family.  Here's to making it work for another 15!