Kailyn Lowry's ex and first baby daddy, Jo Rivera and his wife, Vee purchased a luxurious home in Delaware back in July and now they have started a major renovation project in the massive home.
The home cost the couple a whopping $650,000 when they bought it.
Here is a look a the front of the house. It has a nice brick exterior with a spacious front porch and dormer windows. It also has some nice and clean cut landscaping around the front.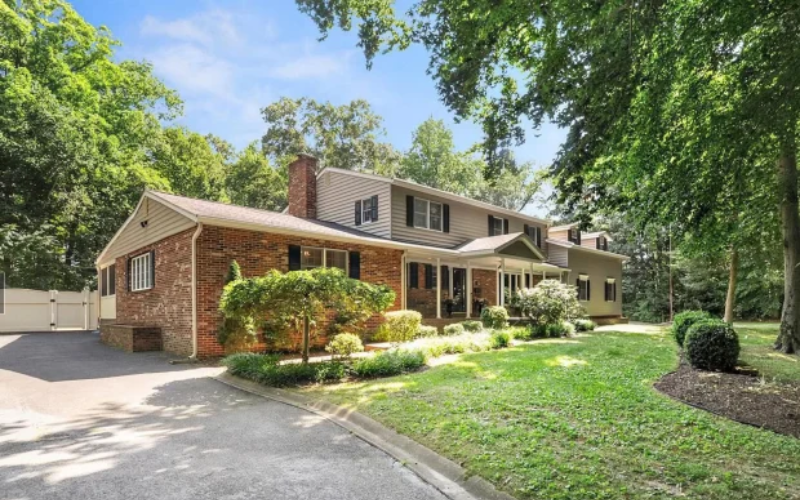 The massive 3,911 square foot home has four bedrooms and four bathrooms.
It also includes a finished basement area with a game room and home gym area.
Here is a look at the living room area, featuring a huge white brick fireplace and recessed lighting.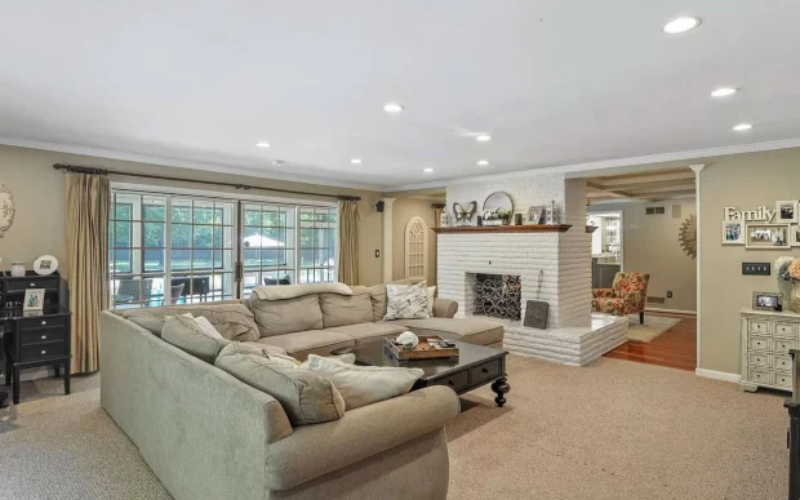 Check out the huge gourmet kitchen.
It features all stainless steel appliances and a huge eat in bar area. It also overlooks the eat in kitchen and dining area and is spacious and open.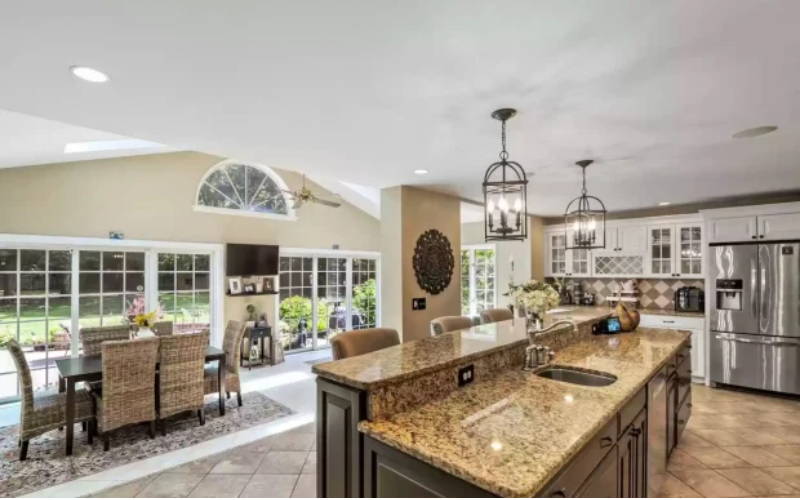 There is also an enclosed screened in porch off of the dining area that overlooks the luxurious backyard and pool area. It is the perfect space for entertaining and relaxing.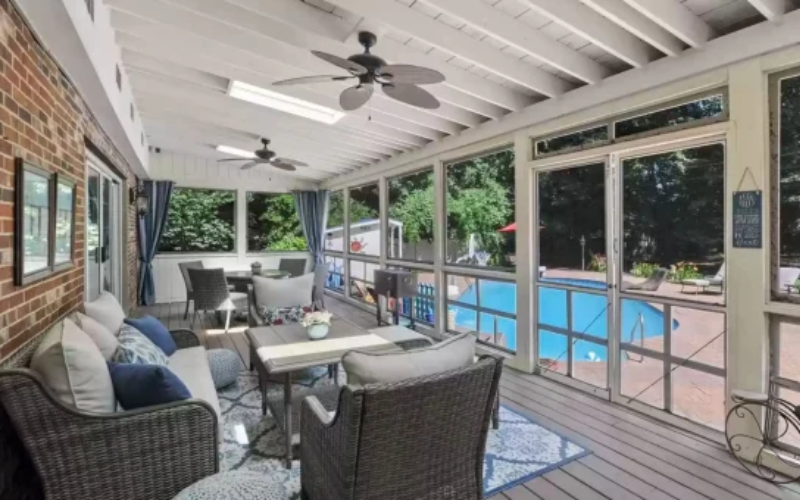 The backyard of the home is true oasis.
It's super luxurious and features an inground pool with a diving board, and a built in outdoor fireplace.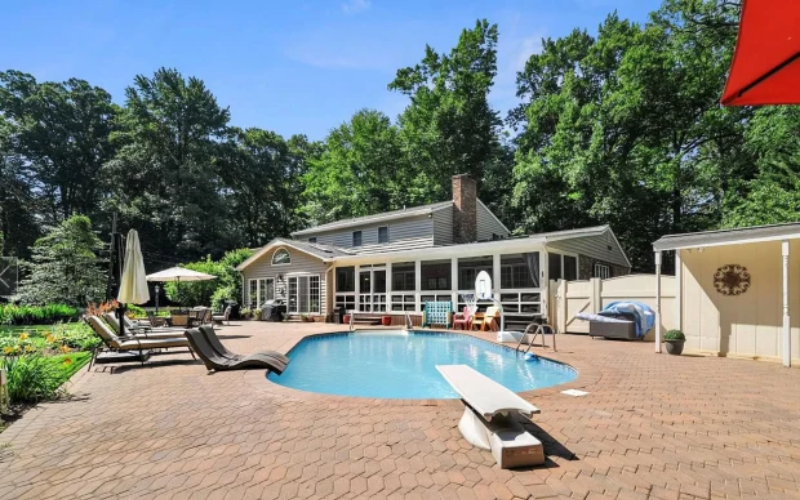 It also has its own full size basketball court and extra land that could be built on in the future.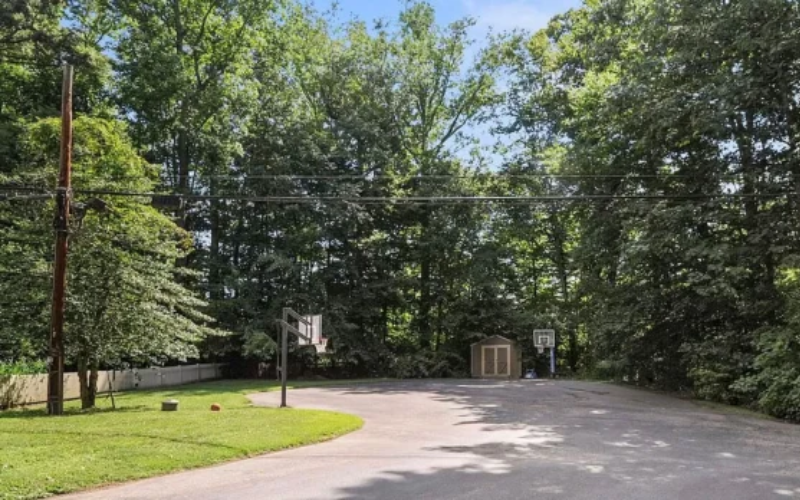 As amazing as the house already is, Jo and Vee have decided to undergo some major renovations to it. How could it possibly get any better?
Vee recently shared a video post on Instagram that showed the couple was planning some serious renovations.
She captioned the post:
"Love the demo process. You never know what you're gonna find!"
She showed off the floors of the home being ripped out and some colorful tiles that they found underneath.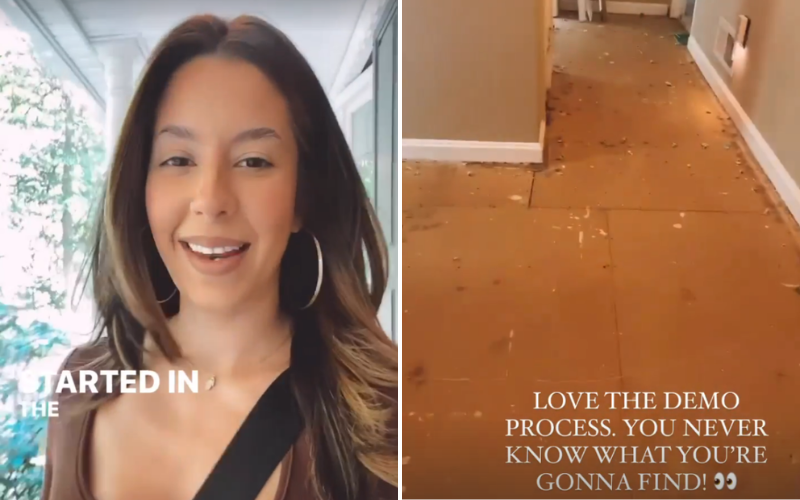 As she panned through the house, she told viewers:
"Started in the new house, tearing everything out and demo'ing and stuff."
She continued:
"They took out all the carpets," while showing off the bare floors and exposed wiring.
This house is already AMAZING, and we can't wait to see the final result after the massive renovations.