Teen Mom Stars make a lot of money on promoting their own beauty products. They also get paid to promote other random beauty products.
Jenelle Evans was recently tasked with promoting a beauty product that works as an anti-cellulite tool and she really bombed the job. Jenelle was signed on to promote Skin Smooth, a tool that is supposed to eliminate cellulite wherever you use it on your body.
Her picture is literally on the box for the product and she crapped out on the promotion.
I mean its kind of a weird picture of her, but she's on the box for the product.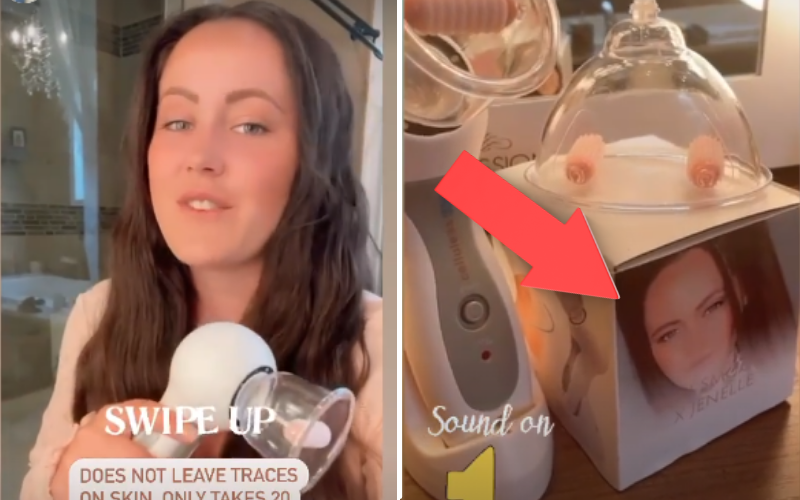 The promotion started pretty good, with Jenelle taking to Instagram stories to talk about the product. She told fans that she uses the product herself to get rid of all the cellulite on her body.
She tells fans about each attachment and that they "drain the cellulite"from your body.
"It doesn't leave any trace marks on your skin, its super economical because you don't have to go to a salon, and also not to mention, it makes you look great."
"Only 20 minutes and you will see the difference with each set"
She then tells fans that if they go to the products home page "you can definitely see all their really good reviews", as she scrolls over a terrible review that blatantly says:
"This product does not work at all". Oops! That's probably not a good tactic to promote the product.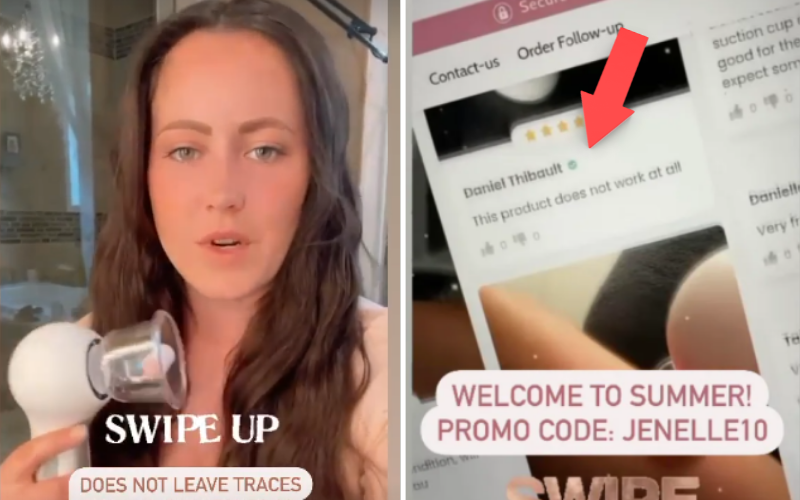 Then to make matters even worse, Jenelle scrolls over some really strange pictures that left many fans wondering what the heck they were. Random body parts galore.
Jenelle doesn't really have the best reputation for her use of beauty products, nor is she known as a beauty product guru.
Seriously though, what even is that?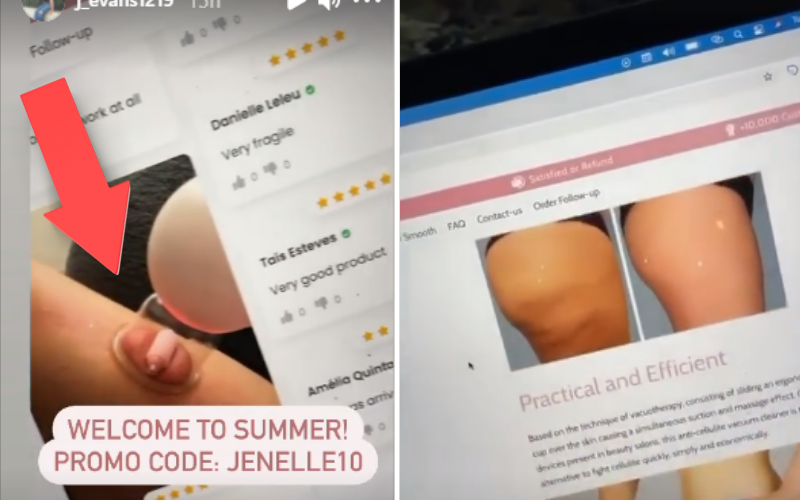 Also, no body shaming here, but it doesn't look like she has been using this product and getting excellent results if you check out many of her Instagram photos recently.
Maybe Chelsea Houska would have been a better choice to promote this product.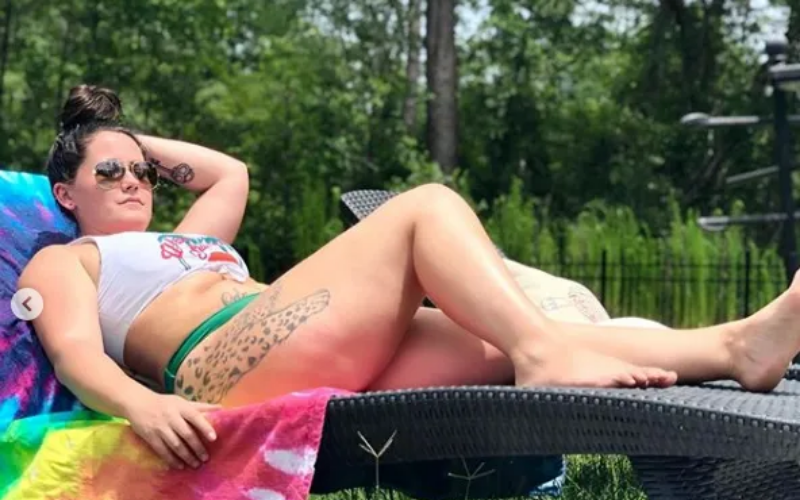 Fans think her attempt is hilarious and they have so many things to say about it.
One person said:
"What body part am I even looking at?!"
"Holy shit. That does not look pleasant. How is that supposed to help cellulite? When I first saw the product on the other post, I couldn't figure out what it was. I thought it was a pump for your coochie.."
Another thinks this is just typical Jenell video editing skills:
"ShE's a PrOfeSsiOnaL fiLm eDiToR y'all 😂 yet she fails to catch things like this and fails to edit out yelling at her kids to get out of the room because she's filming on that one youtube video."
If nothing else, she definitely got some interest in the product and got it a lot of attention.
You can check out the full promotional video from Jenelle for Skin Smooth on her Instagram stories. Check it out for a good laugh.