Teen Mom star Jenelle Evans took to Instagram recently to give fans a glimpse of the botched dye job she did to her son, Jace's hair.  Apparently the preteen wanted to try to dye his hair purple and Jenelle went for it.  Although it seems as though it didn't quite go as planned and Jenelle ended up dying Jace's brown locks to a bright yellow color.
Jenelle is known to be not such a great mom, but it seems that Jace is happy that she let him try the new look.
She showed fans some of the process of dying Jace's hair in the video.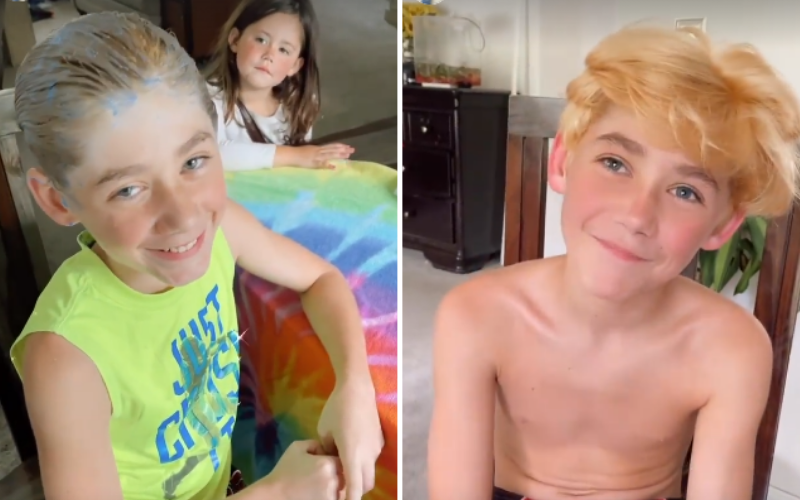 Even though things didn't go quite as planned, Jace seems to be taking it well and is okay with the results.
In the video, Jenelle tells fans that Jace wanted to color his hair purple after some friends told him it was a good idea.
"So Jace wants purple hair, y'all"
In the second part of the video we get to Jace's hair after its all rinsed out and dry.  You can hear Jenelle saying:
"Dude, look at how yellow it is."
She then adds:
 "That's okay. We're going to fix it, right?"
Jace seems to be taking it in stride as he just says "Yep!"
Later, Jenelle posted a video of Jace cleaning their pool and you can see that she finished the job and his hair isn't yellow anymore.  It looks a little more blue than purple like originally planned, but Jace seems happy with the end result.
You can see a before and after pic below.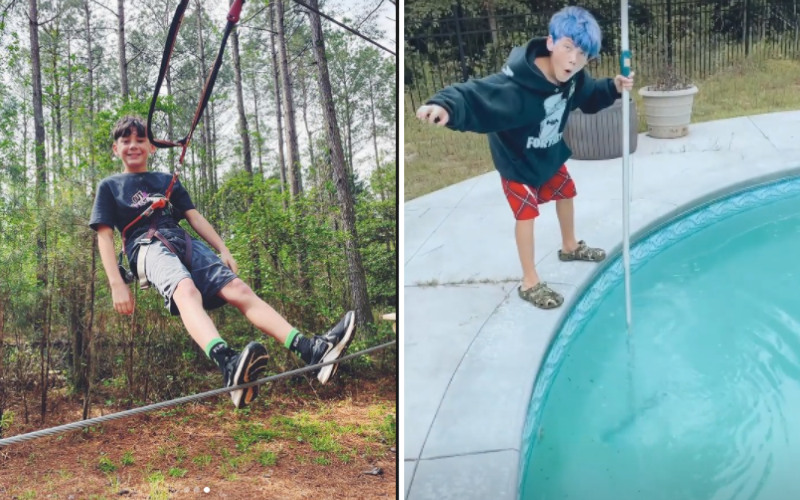 You can check out Jenelle's Instagram stories for more details on Jenelle's hair dye fiasco.