Jenelle may have a had a nice Mother's Day weekend with her family, but the photos and videos are causing her some heat with Teen Mom fans.
Jenelle's husband, David posted a video on Tik Tok of the Teen Mom star lounging in a bikini with a beer in one hand and what looks like her phone in the other.  The video also shows the kids hanging out, and Jenelle seems oblivious to what's going on around her as she is fixated on her phone.
Her sons, Jace and Kaiser were running around Jenelle attempting to hit each other with sticks, while her daughter, Ensley was seen crawling on her hands and knees down a fallen tree.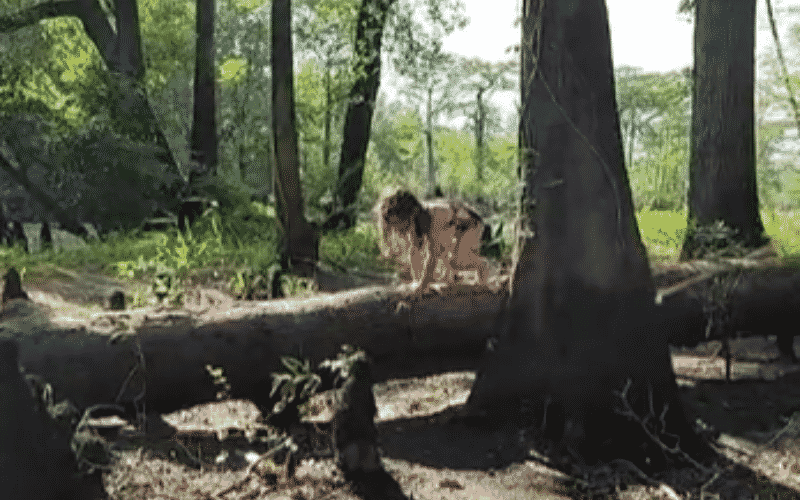 With all this going on, her husband, David decided to caption the video:
 "Happy Mother's Day Jenelle. What a perfect day at the river with the fam!"
Seems like David was also oblivious to some of the obvious safety concerns going on around them.
Teen Mom fans had a lot of not so nice things to say about Jenelle and the video.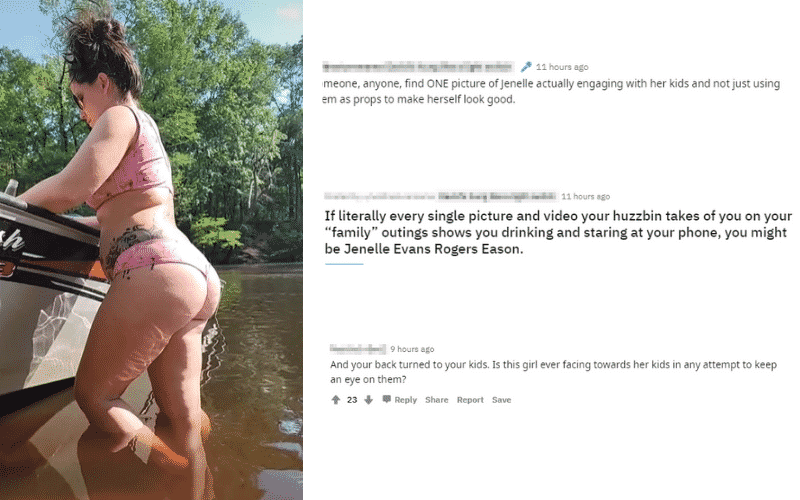 One said:
 "Literally every single picture and video your huzzbin takes of you on your 'family' outings shows you drinking and staring at your phone."
And another added:
 "And your back turned to your kids. Is this girl ever facing towards her kids in any attempt to keep an eye on them"
And another fan went as far as to challenge the world to find a video or picture of Jenelle doing some decent parenting.
"Someone, anyone, find ONE picture of Jenelle actually engaging with her kids and not just using them as props to make herself look good."
Jenelle can't be too surprised about the backlash, as both her and David have been ambushed with negative reviews of their parenting skills in the past.  There are countless examples of them being not so attentive.