Teen Mom star Kailyn Lowry has dabbled in many different areas in hopes of branching out and exploring new opportunities for branding and growth. She recently took to Instagram to ask fans what they thought about her possibly pursuing an athletic/athleisure clothing line.
She said:
"So just a thought, while sitting here getting my hair and makeup done, making plans to work out later. If I get fit…I'm going to get fit,  when I get fit, would you guys want to see maybe like a workout line. Like athletic wear, not like weights and stuff."
"But what about like 'Athletic wear by Kail'? Something like that."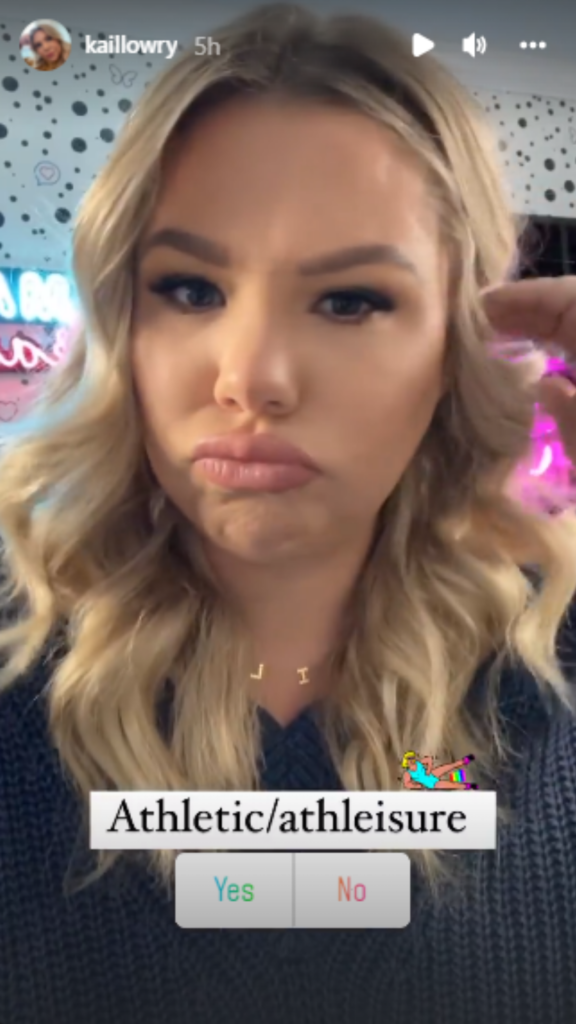 Fans immediately took to Reddit to comment on the new venture. Most were not so nice about it.
One said:
"Kail the whale is far from the poster child for athletic wear. A line of donut makers is more aligned to her brand."
Another said:
"Kail, the most SELF ADMITTED unathletic, lazy, won't go on a diet ass woman, wants to release an athleisure line? Is this what this means? The money grab is shameful, why would anyone buy from a line of clothing that's sold by someone with zero interest in wearing it for its intended purpose?"
And yet another said:
"Buying athletic wear from someone who's only exercise is walking from the couch to the fridge?"
Others commented that it would definitely be a slap in the face to former Teen Mom costar, Jenelle Evans as she attempted to start an athleisure line recently, but it was cancelled by the company.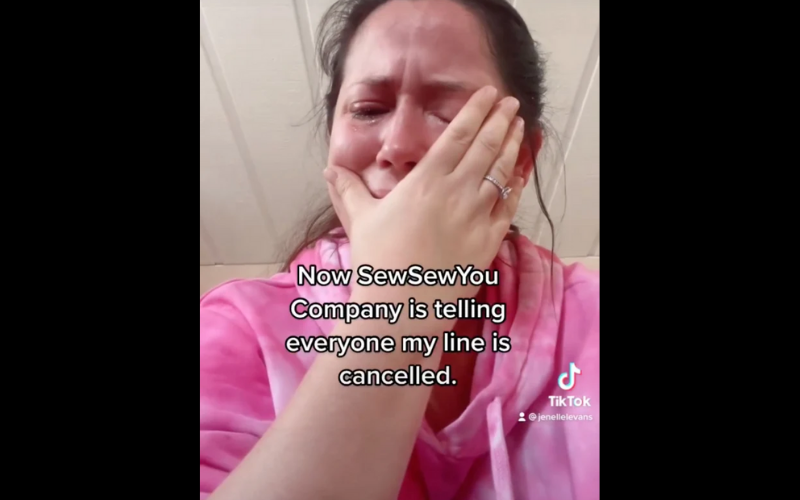 One fan said:
"Jenelle bout to burn some of her athleisure lol"
Another said:
"I can already hear Jenelle screaming "oh my god dude, David c'mere! Kail is copying me!!!"
Kail has been struggling with her weight and body image for awhile now and she's determined to get fit this time.
She revealed earlier this year that she has had a really difficult time losing weight after the birth of her last child, Creed. She attributed the difficulty to her diagnosis of PCOS.
Recently, Kail bragged about a 12 pound weight loss, which she attributed to a change in her medications for PCOS.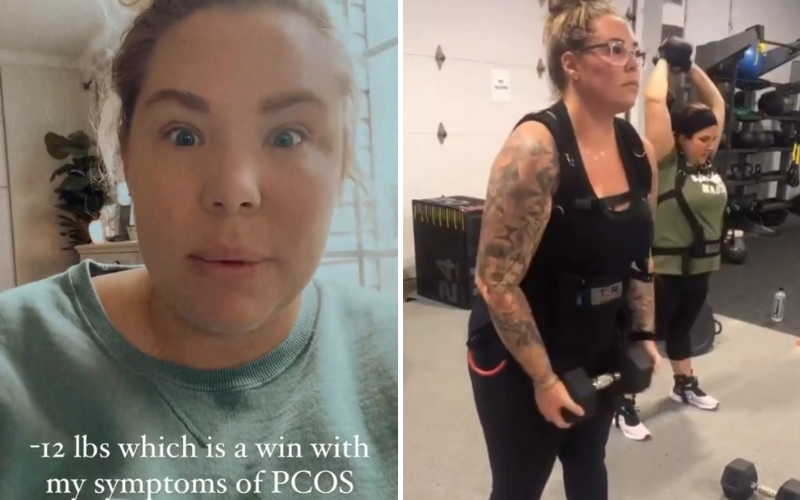 Before the weight loss, Kail even considered weight loss surgery to lose the pounds, but ultimately decided against it.
At that time, Kail said:
"Weight loss surgery or not… I feel like when I don't feel my best, I don't even try to look good… There were multiple seasons of the show where I literally rolled out of bed… When you just don't feel your best you just don't want to get ready."