For months, Teen Mom star Kailyn Lowry has been building her dream house in Delaware. She's made a lot of changes along the way, and not that its almost done she's made some interesting design choices that have fans accusing her of copying fellow Teen Mom star, Chelsea Houska whose décor she had said she previously hated.
Kail has shared her the entire process of building her new dream mansion with fans.  From the very beginning she has shared photos and asked for fans opinions.
Here's what the first photo she shared of the new build looked like. 
It was pretty much just dirt and some stakes where things would eventually be.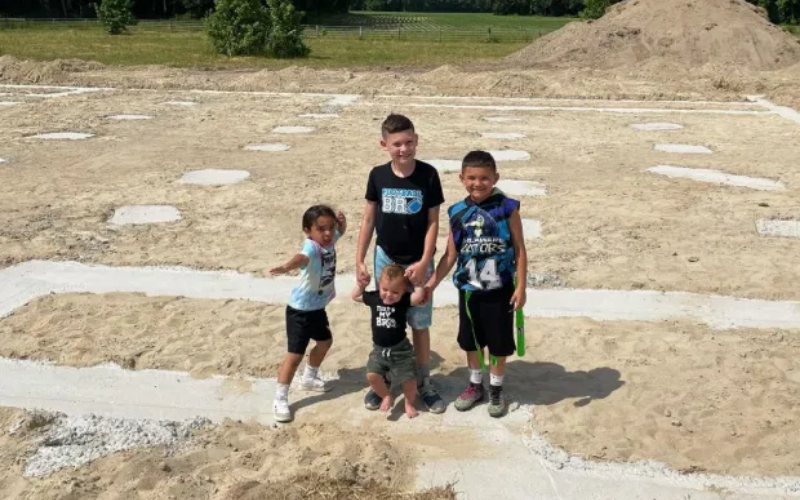 Here is what the house currently looks like on the outside.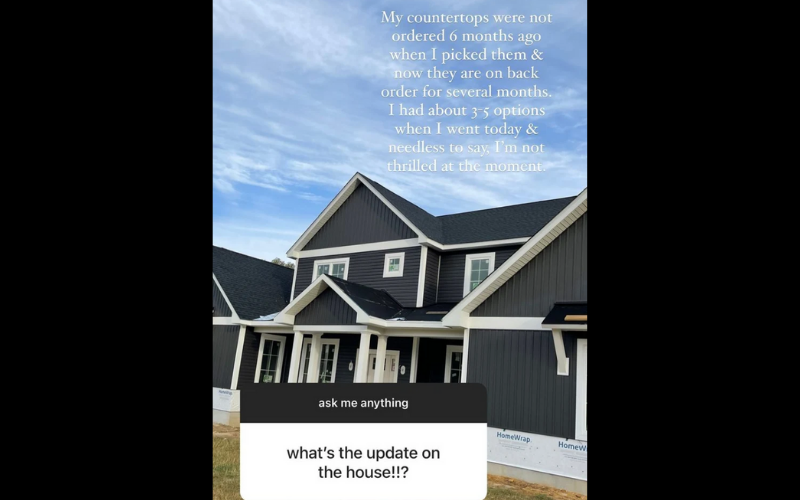 Back in July Kail discussed her décor plans with fans on Instagram:
During an Instagram Q&A a fan asked her:
"Are you going with the farmhouse style?"
Kail responded:
"no offense to anyone who likes farmhouse (style) but I hate it"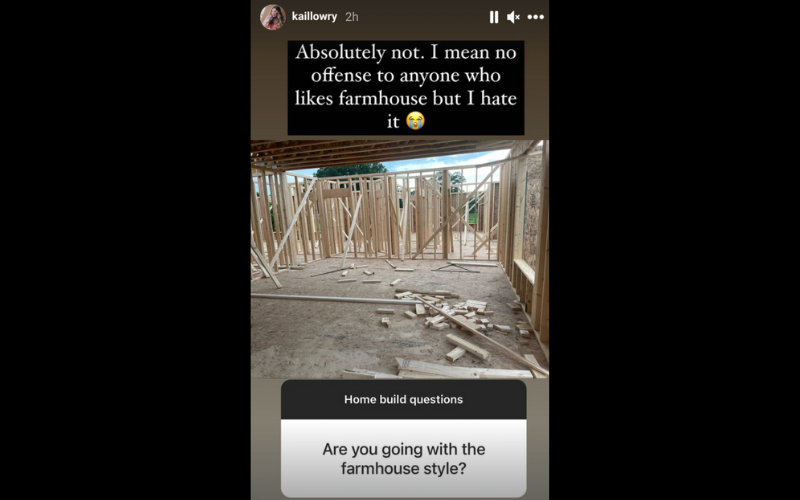 Later in the year, Kail also said she wanted "a little more edge" to her home and also for it to feel "different to every other house I've had or been in."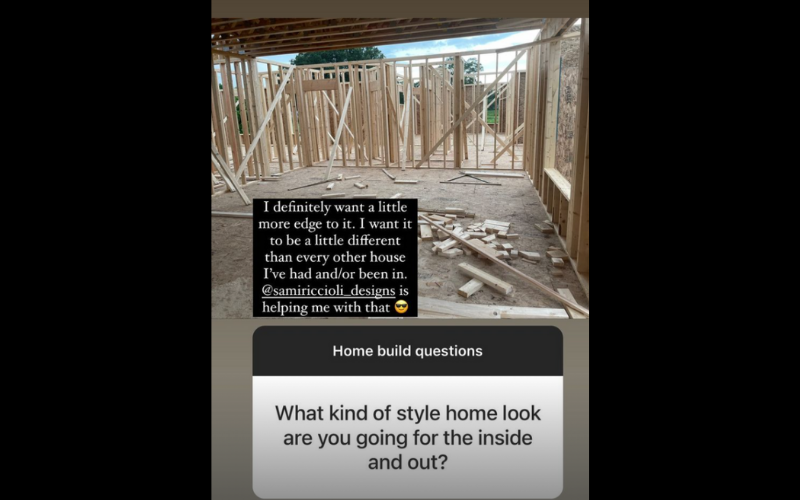 Fast forward to this week, Kail has been showing off the most recent additions to the house including paint colors and tile choices.
Fans can't help but notice that it looks a heck of a lot like Chelsea Houska's glam farmhouse style that Kail said she hated so much.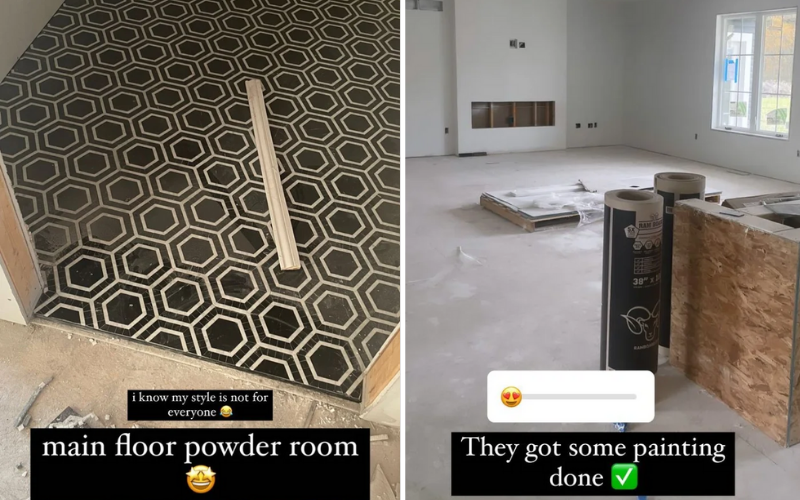 Some Teen Mom fans had thoughts on her choices and called her out about it.
One flat out said:
"Kail is copying Chelsea's house."
Another said:
"It all seems so Chelsea inspired."
Its interesting to note that Kail wanted to start an Instagram page for updates on her new home build, much like Chelsea did with "Downhome with the DeBoers" (which now has almost a million followers), but MTV wasn't interested in filming it so she ended up hiring her own production company to film the build process.