Teen Mom star Kailyn didn't grow up with money, but she sure knows how to spend it now! She's been getting a lot of criticism from fans for her frivolous spending habits lately, and this week she showed off her over $600 "haul" from Ulta.
Kail took to Tik Tok to show off her extra long receipt for $632.49 and all the makeup and products that she purchased.
She happily pulled out the orange Ulta bag and said:
"Yesterday I went to Ulta, and this is the haul."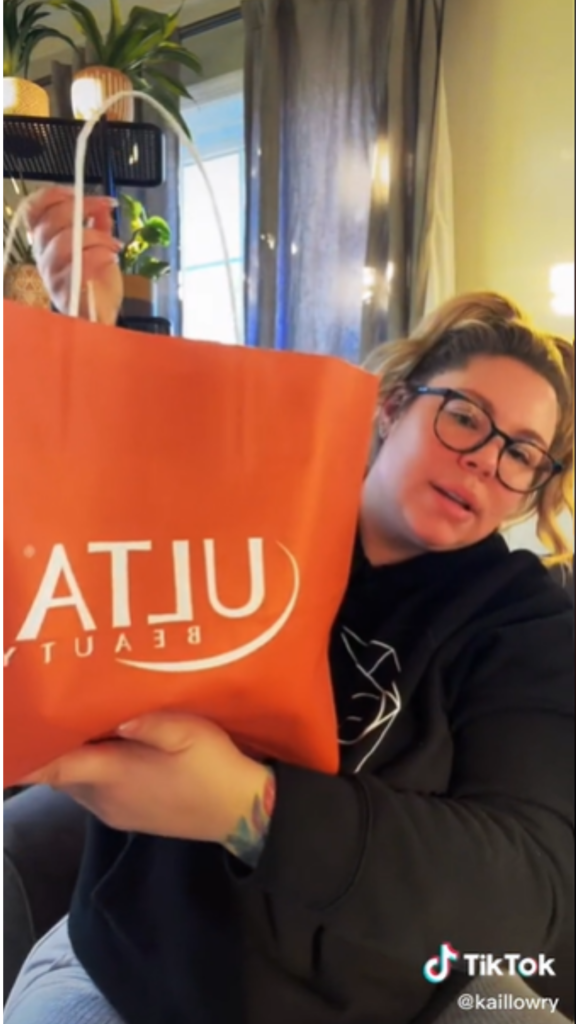 The first thing she showed was a bottle of Gucci cologne that she apparently bought for her young sons, because what eight and twelve year old doesn't need designer cologne…
Next she showed a spray bottle that she bought to style her youngest son, Creed's hair, saying she wished they had another color, but only pink was available.
She also showed off some setting spray she bought because she loves "the packaging" on it. She opened the box and showed the bottle off saying, "isn't it pretty?!".
Next up was a bunch of hair products for her one year old son, apparently to tame his luscious curls.
She also showed off a highlighter palette, which she claimed was what she actually went into the store to buy, but ended up with all the other stuff.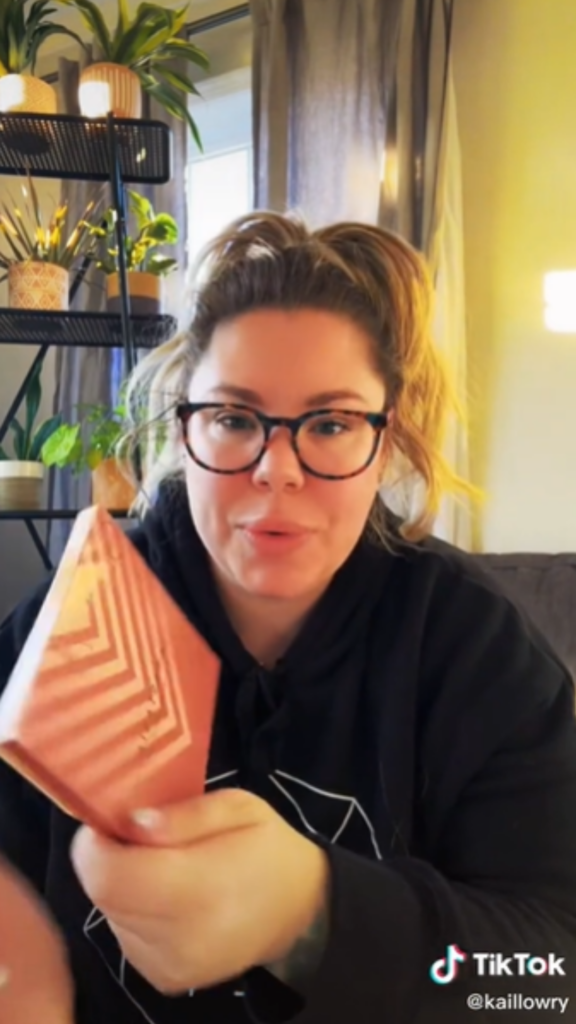 She also quickly showed a bottle of cologne called "1 Million" by  Paco Rabanne. She told viewers that it apparently "was part of a Valentine's Day gift for someone." Most fans suspect it is for her ex husband, Javi since the pair have been fueling rumors that they have reconciled.
Next up was a bunch of brushes and small tools such as a nail care set, and small touch up razors. That was followed up by a bunch of lip products for her newly plumped up pout, and some brow products.
Fans didn't seem too impressed by her excess spending and took to the comments to criticize her.
One fan commented:
"I'm sorry, I don't own one piece of makeup and when you said $639 my heart dropped!"
To which Kail weirdly responded, "Mine too."
Another fan wondered how Kail can afford to spend so much saying:
"Seriously, how does she have that much money? Is podcasting that lucrative? Honestly curious."
Another fan added a little more reality to the situation, saying:
"632? That's my whole car payment."
Kail got a lot of criticism for a massive spending spree at Target last month that totaled almost $800.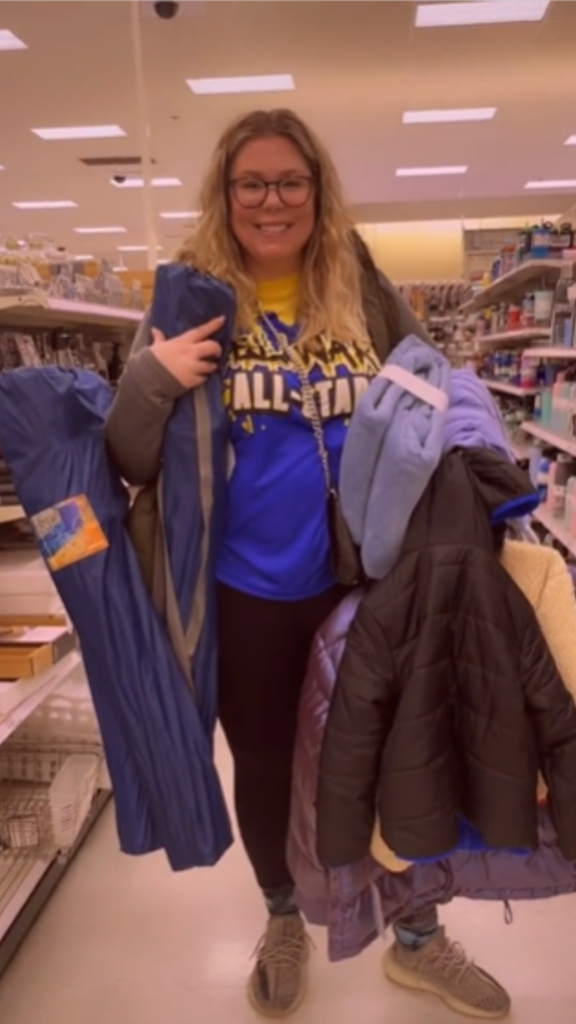 In this case, she also took to Tik Tok to show off her "haul".
She said:
"Just got back from Target and I never anticipated spending this much, but I spent almost $800 and this is what $800 gets you at Target."
Most of the fans commented on that post saying they felt she was "bragging" about her wealth.
One said:
"Is this a bragging post?"
Another noticed Kail didn't use a popular Red card for Target, which can give users deals and savings on items. 
"Why don't you have a red card and use circle? Oh, because you don't have to worry about money. So this video just seems braggy, just saying."
You might remember, Kail also just finished building her brand new $850,000 mansion.