Fans have been speculating for months that Leah Messer might be hiding a pregnancy with her boyfriend Jaylan Mobley, and now fans are more sure than ever after a recent interview she did.
Leah did an interview with her boyfriend Jaylan about her recent birthday and turning thirty and  fans are sure she dropped major pregnancy clues.
Jaylan posted the interview to his Instagram account and tagged Leah.
The caption for the post read:
"Talk THIRTY to me" 1on1 interview with my lady @leahmesser ❤️✨ This was beyond fun, real, raw, and unfiltered discussion between us as always lol. We may be onto something special! 🤔🎙🕺🏿Let us know your thoughts below!!"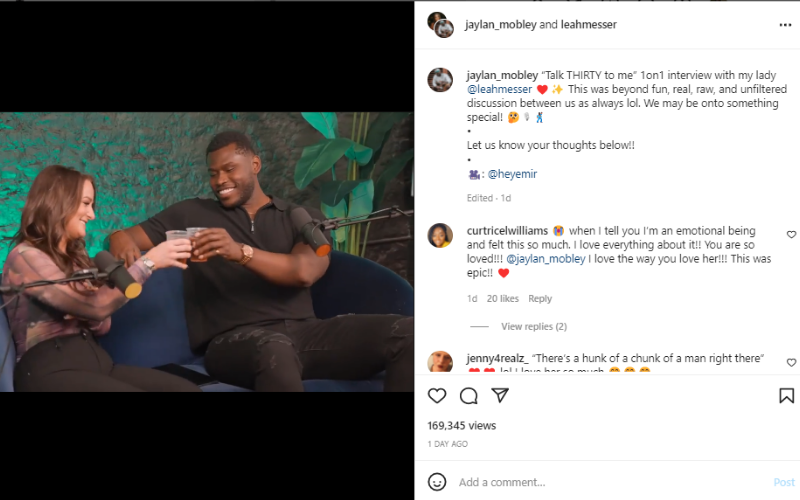 The first questioned he asked her was:
"How does it feel to be thirty?"
Leah replied:
"You know what, I've learned a lot in my twenties. I learned alot in my twenties and I made a lot of mistakes that learned a lot from and going into my thirties I have a new found sense of confidence. And I'm excited to see what thirty will bring."
Jaylan replied that he is excited too. He then followed up with talking about how everyday he gets to know Leah more and more, and "how she is as a mother".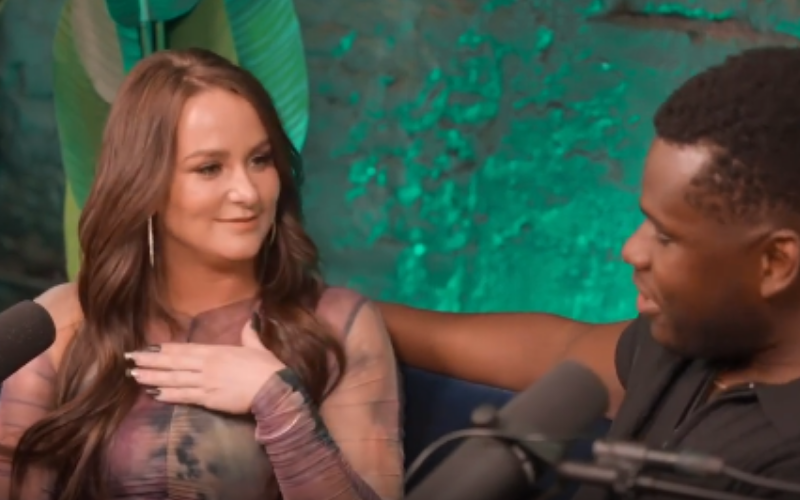 Fans ares speculating that thirty might bring the couple a new baby.
While replying, Leah gently placed her hand on her stomach an sighed as she continued talking. That was the first major clue that fans spotted.
Then, Jaylan said that he feels like thirty "will be the best year ever"
Leah replied happily:
"I think so. I feel it, I feel it"
Major clue here, as she said "I feel it" she placed her hand on her belly again.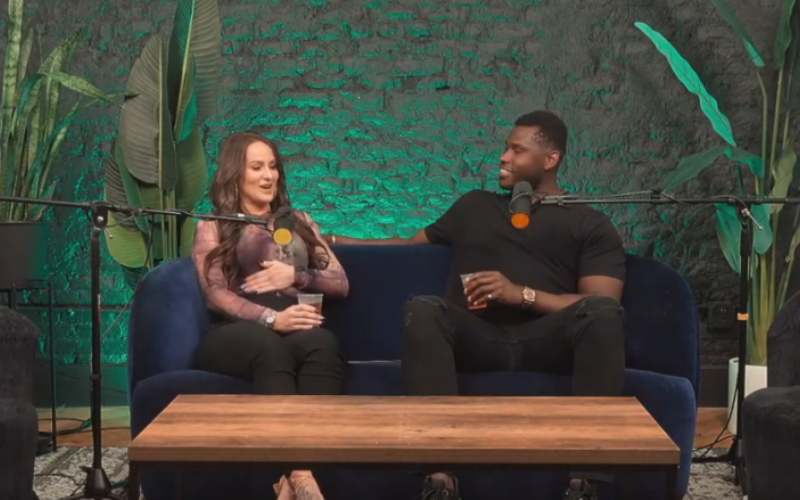 Of course all these gestures Leah is making might be totally innocent, but that didn't stop avid fans from taking to the comments to announce the clues.
One commenter noted:
"The way she touched her stomach when he said this is going to be the best year yet."
Another fan noticed:
"The 'I feel it' with her hand on her stomach…"
Other fans were sure that Leah was faking it as she sipped her drink during the interview.
"And right at the end when they take a drunk, it looks like she pretended to take a sip."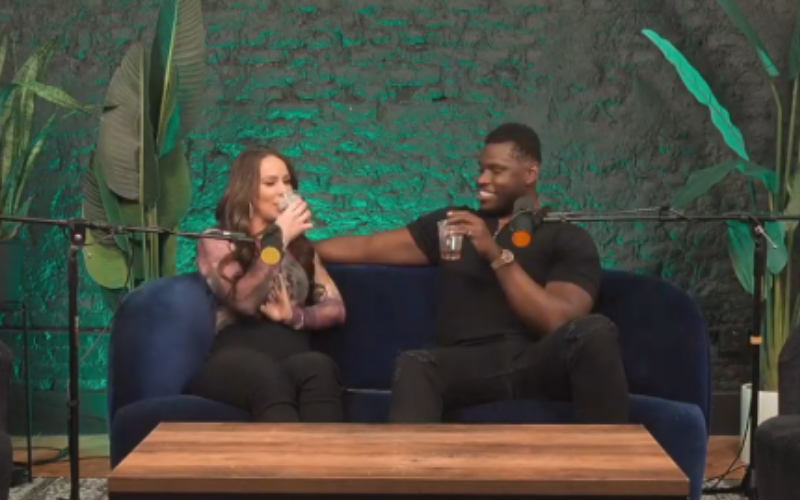 Only time will tell if a baby Mobley is in the works, but we sure are excited to find out if its true.