Leah Messer has been in a relationship with Jaylan Mobley for a while now and things have been moving fast. But that doesn't mean that fans are ready for Jaylan to start getting fatherly with Leah's girls.
Jaylan took to Instagram for Father's Day to make a lengthy post about his life with Leah's daughters.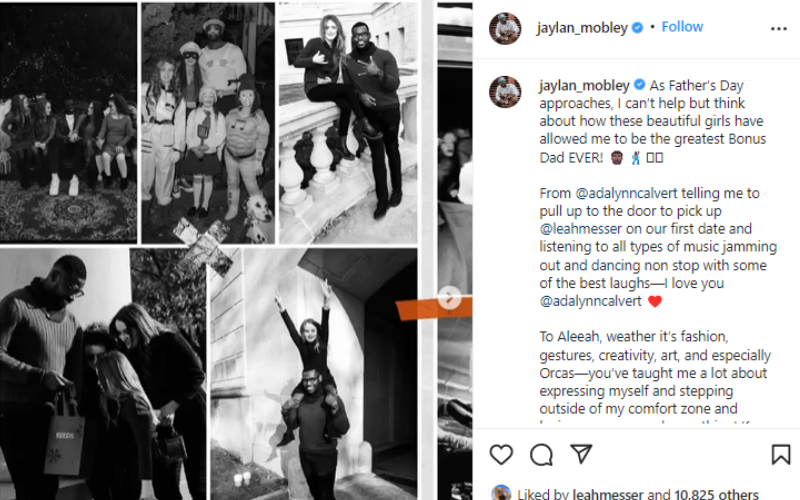 The post read:
"As Father's Day approaches, I can't help but think about how these beautiful girls have allowed me to be the greatest Bonus Dad EVER! 🧔🏾‍♂️

From @adalynncalvert telling me to pull up to the door to pick up @leahmesser on our first date and listening to all types of music jamming out and dancing non stop with some of the best laughs—I love you @adalynncalvert ❤️

To Aleeah, weather it's fashion, gestures, creativity, art, and especially Orcas—you've taught me a lot about expressing myself and stepping outside of my comfort zone and loving everyone and everything! Keep being you—I love you, Aleeah ❤️

And Ali, thank you for showing me a side of me I've never known. You've taught me how to be strong and to never allow anything from reaching your dreams and aspirations. From your love of horses to the more love for horses lol, you're special and I love you! ❤️

@leahmesser I could write an entire book about from the first time I met the girls and how our relationship has bonded overtime. Just thank you for allowing me in and I can't wait to show the world our love as a family! ♾❤️"
Leah quickly replied to the post saying:
"We love you so much! Thank you for all that you do with us and for us. We never want to imagine life w/o you in it. We are so blessed and lucky to have you babe. You're the best bonus Dad, ever. 4L🤞🏼❤️"
The post also contained a black and white montage of photos and videos of Jaylan and Leah with the girls.
The couple has done a ton of photo shoots throughout their relationship and most included the girls.
At the end of the post, Jaylan posted a quote that read:
"Not being biologically related to a child doesn't make you any less of a parent-being a real parent isn't in the DNA. It's in the love, care, and heart. Love Jay, AKA Bonus Dad"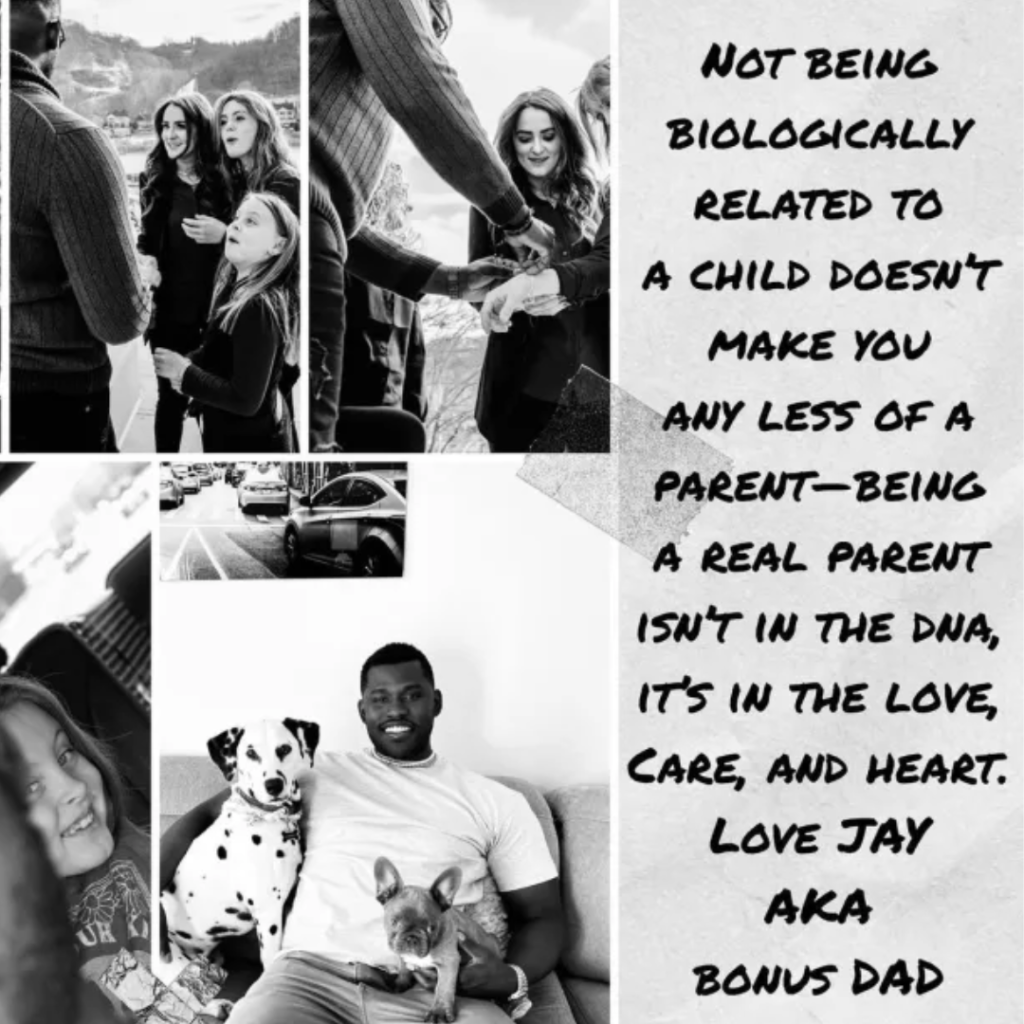 Fans were not overly impressed with Jaylan referring to himself as a "Bonus Dad".
One fan said:
"The dads have been present from day one. Plus her first daughters are teens now. He has not been there long enough to be a bonus dad."
Another fan noted:
"I would like this post a lot more if the bio dads were MIA, but this makes it seem like he's raising the girls himself playing the father role."
And yet another said:
"I would be so unsettled if my wannabe influencer partner of a few months posted something like this for my kid on FATHERS DAY."