Leah Messer and her fiance of two months, Jaylan Mobley have decided to call it quits on their relationship. After a whirlwind romance, Leah posted a statement to her Instagram account announcing that the couple are going to "walk seperate paths".
Leah made the post to her Instagram account and captioned it:
"While the last year has been tremendously exciting for both of us, we've realized that it's best we walk separate paths. We are so grateful for the lessons, growth, and memories we've had in this relationship. So many of you have watched our love story unfold, and we hope that you'll continue to watch our stories while we move forward as friends. We will forever have love and respect for each other, and we ask for privacy as we refocus and transition out of this chapter together. X❤️
Thank you,Leah and Jaylan"
The post contained an old picture of the couple from a beach photo shoot they had done before their engagement.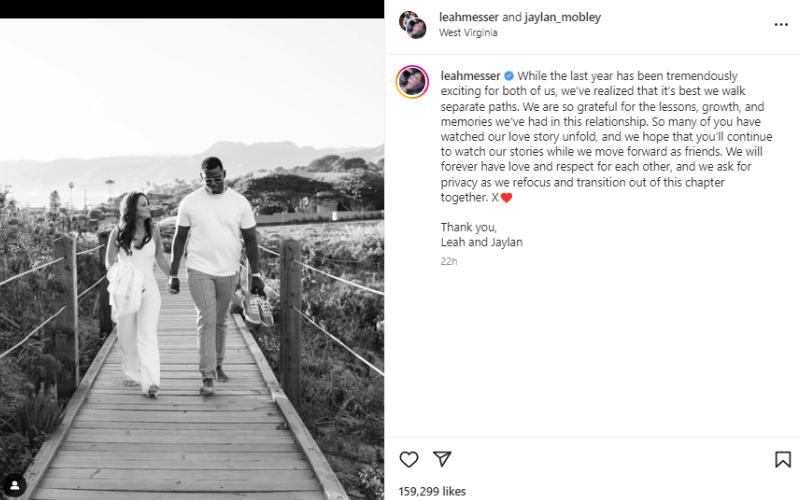 Leah disabled the comments section on the post.
The couple had been together for about a year and had been engaged for only two months.
They also have been living together in a home that Jaylan bought for Leah and her children to share with him.
It has been confirmed that the home is solely in Jaylan's name, but no news has broke as to if Leah and the girls will be moving out or to where.
Just about a month ago, the couple shared their plans to do some major renovations on the home they shared.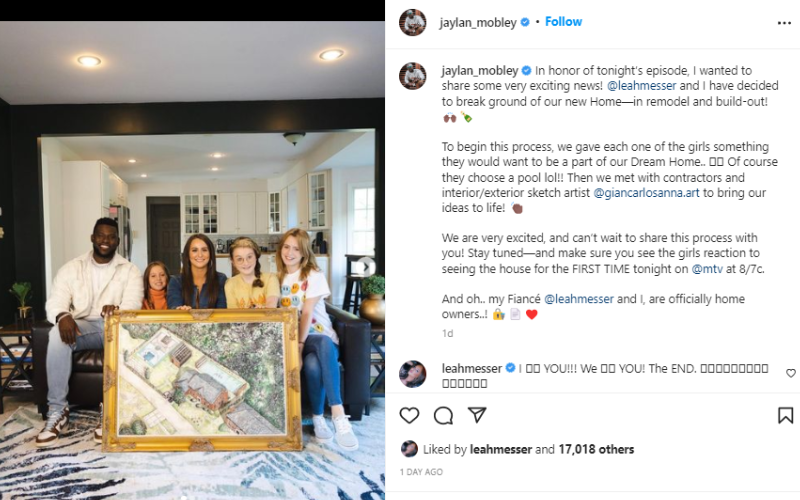 The marriage would have been Leah's third, as she has already been married to Corey Simms, father of her twin daughters, and to Jeremy Calvert, father of her youngest daughter.