We all know that the Teen Mom stars live in luxury, but Catelynn Lowell and Tyler Baltierra's historic home is amazing and filled with old school charm, unlike any other.
Cate and Ty completely gutted and a refinished an historic beautiful octagon shaped farmhouse a few years ago.
They purchased the home in May of 2017 for $220,000. But they have definitely put a lot of money into the home in renovations and carefully chosen updates.
The end result was amazing. They definitely have an eye for styling and home décor.
Before we go inside, you should know a little history of the house. 
The house was originally built in 1869 by a retired Great Lakes sailor named George Smith, who apparently died in the house. Some think that the house is haunted by his ghost, but that didn't deter Cate and Ty from turning it into their dream home.
Take a look at what it looked like through the years. The top is the current look by Cate and Ty.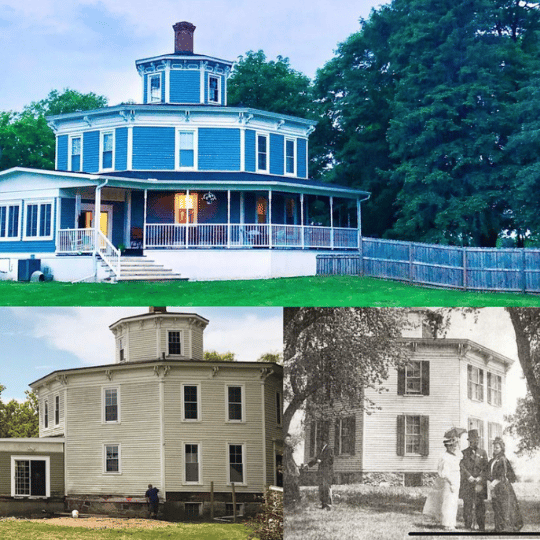 Let's take a look at the stunning outside of the unique shaped house.
Tyler posted photos of the before and after to Instagram and what a difference. That wrap around porch is to die for,  what a difference from before.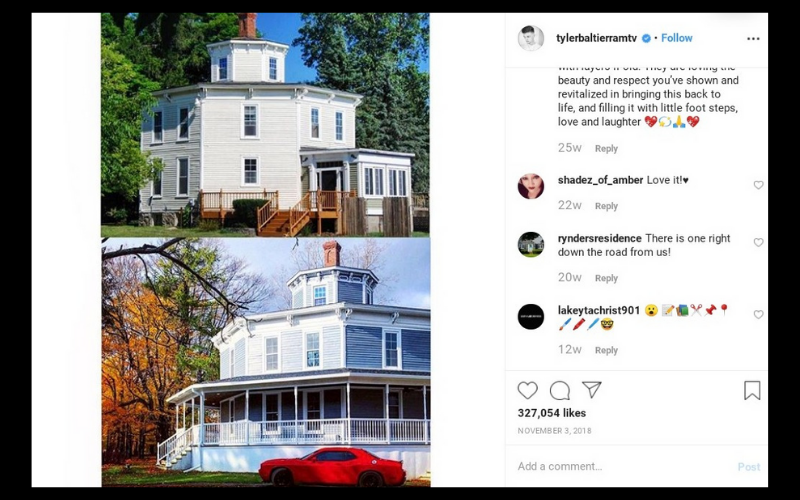 It even looks amazing at night. Who wouldn't want to relax on that awesome porch and enjoy a summer night?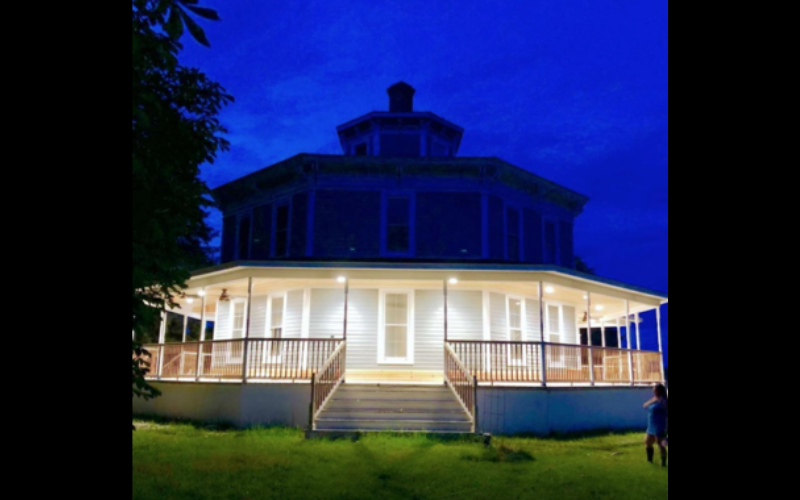 Now let's take a glimpse inside the charm filled house.
The inside boasts an open and airy floor plan with high ceilings and dark hardwood floors.
Look at the gorgeous kitchen, the heart of any home.
Check out those rustic beams and the farmhouse style lighting.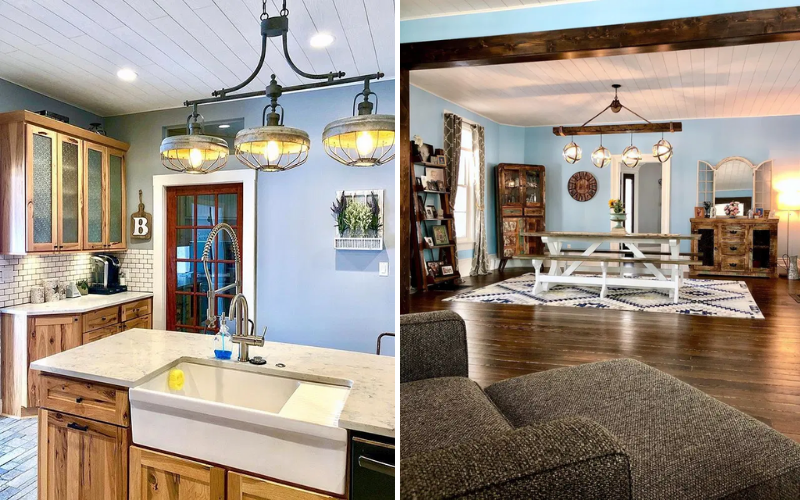 Just take a look at this stunning vintage fireplace in the house. So cozy!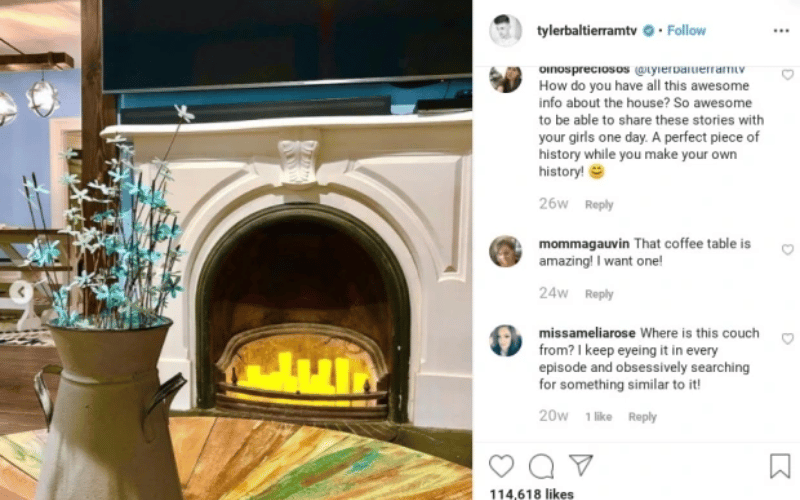 If you need to be further convinced that this is the most beautiful house ever, just take a look at that tub!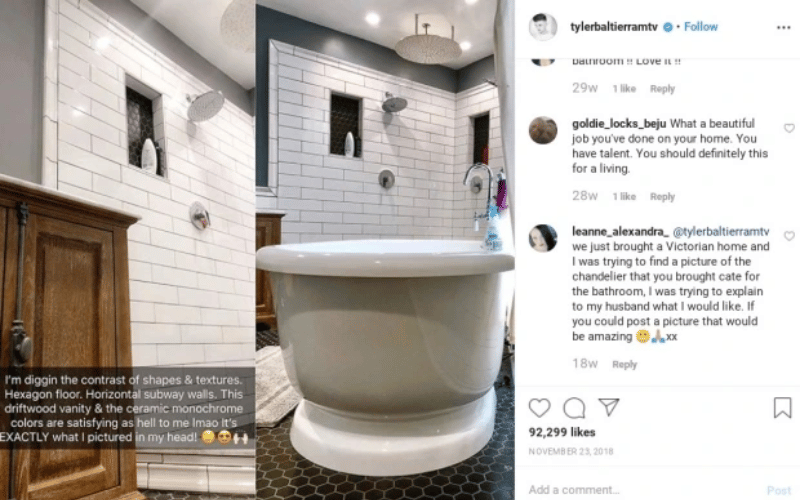 If you wander outback, you will find a huge backyard oasis with lots of space for fun and farming.
The home sits on a massive 15 acres of land and a has a large circular driveway and lots of farmland. It also has some other buildings on the property, including a large chicken coop.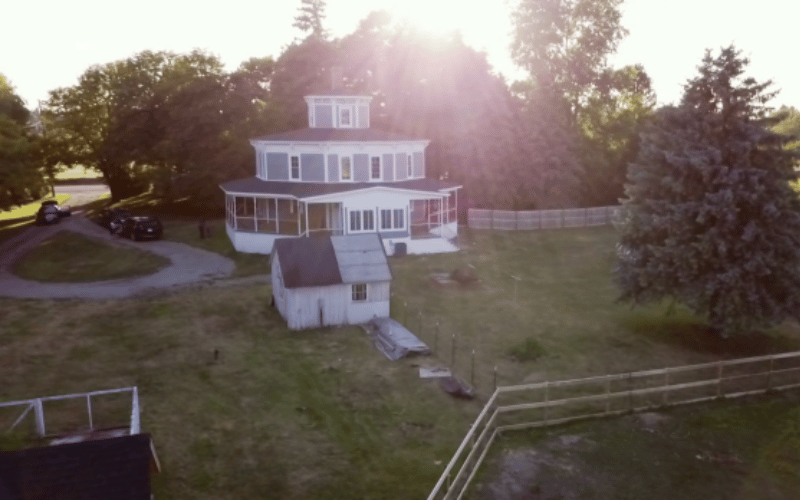 Cate and Ty have added a huge deck attached to the house for big family barbecues and a nice big pool for their girls to swim in.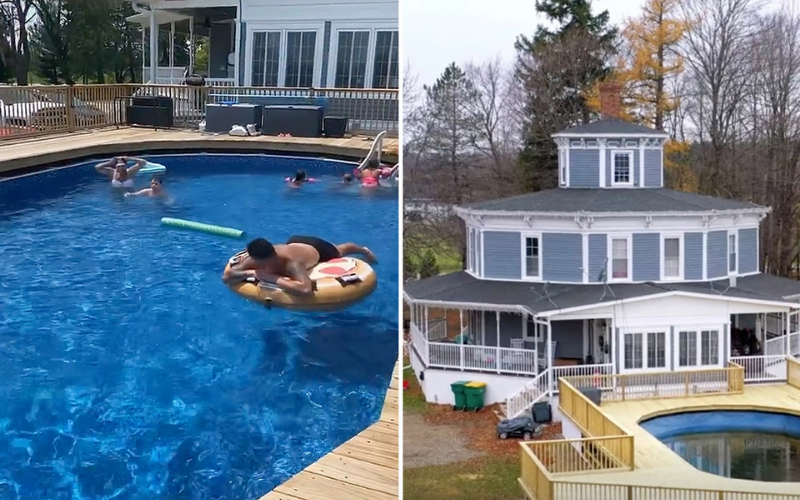 Of course it's amazing, but some fans think that the shape of the pool area and deck is interesting. Some think it is shaped like a penis, but you can be the judge of that.