Teen Mom star Kailyn Lowry has been building a new mansion in her home state of Delaware for awhile now. Recently she gave fans the latest glimpse of the new home that's still under construction, and admitted she will probably sell it.
Kail has kept fans in the loop throughout the entire build process. She even asked fans for their opinion of things throughout the home using polls on Instagram.
This is the example of the front of the new house.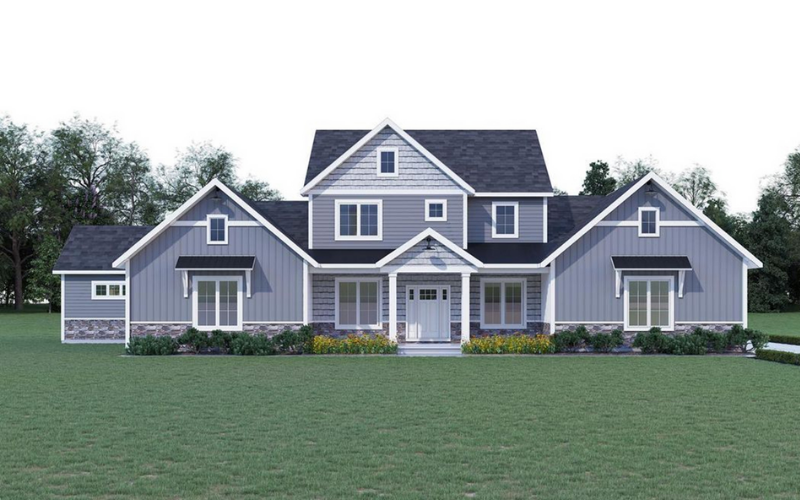 Most recently Kail took to Instagram to post a series of clips of her and her 3 sons touring the house so far.
In the clips, you can see the boys enjoying checking out the home's main staircase.
Kail showed fans where a large fireplace would be in the home. She also showed where the plumbing for the new dishwasher would be in the kitchen.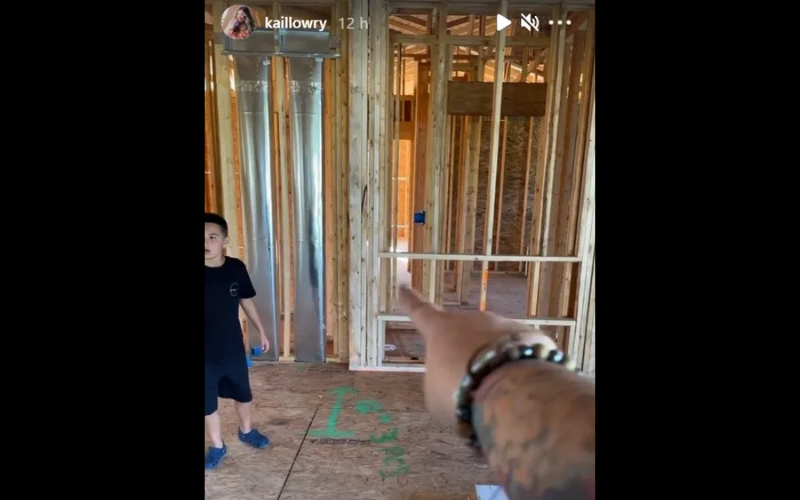 Kail went on to explain where the mansion's private pool would be. Her boys excitedly asked her about having a hammock.
Her oldest son, Isaac said:
"We have the pool, the hammock… and a trampoline?"
Kail coyly replied:
"Deal! But not all at once cause everything costs money."
The boys were pretty excited about the new house and the things it would include.
Kail had previously told fans that the new mansion would have many things that her previous homes did not.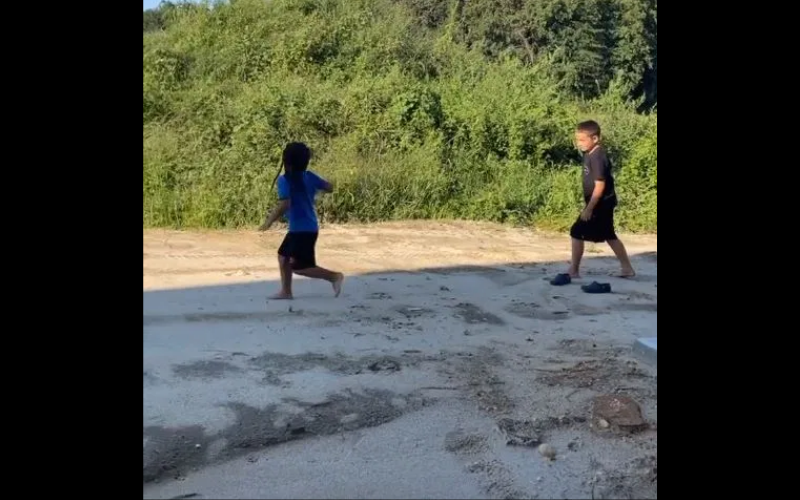 She shared that she was excited because there will be an outdoor bathroom.
"I have a bathroom in the back of the house that you can't get to other than outside."
"It's just for the pool area only because both houses, the one that I'm currently in and my most recent house people would have to drip through the house when they got out of the pool to go to the bathroom, and I don't want that to have to be a thing at this house.
"There's a bathroom that is only for the pool, and I'd like to keep it that way."
She also shared that she's keeping the pool at only a 6 foot depth and she's not shelling out any money for a slide.
Other extravagant things that the new house include are:
-A turf football training area in the back yard for the boys, mostly her son Lincoln who is a football fanatic.
-A room for the dogs with a doggy door.
Kail said:
"Will have a dog bath and an automatic doggy door to an outdoor dog run."
Kail revealed months ago that she was worried that the new house would be too small, but has decided it feels bigger now that she has changed things and expanded it.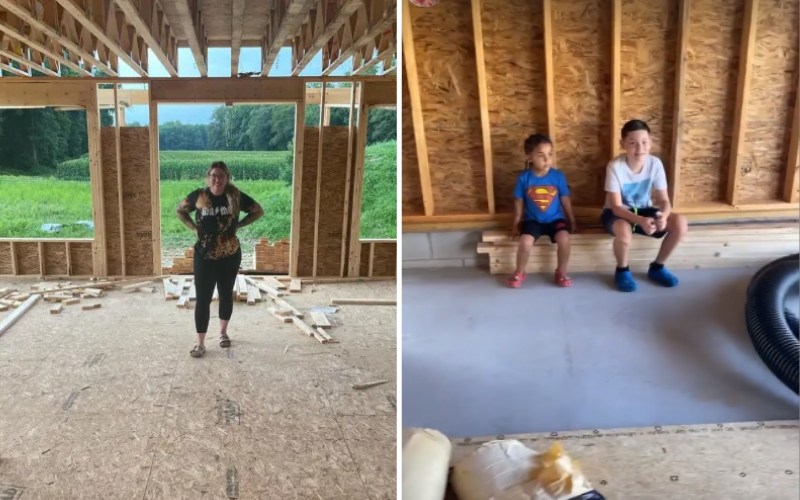 She also revealed that she can see herself selling this new home and building another one.
A fan on Instagram asked Kail what her favorite part was about the building process.
Kail responded:
"Well, I don't have a favorite part because I hate this process"
"I thought that I was going to absolutely love building a house. I thought it was going to be so much fun.
"I thought I wasn't going to want to stop… and I realized that I don't know that this house is actually going to end up being the house that I want to stay in."
"Because the process and going through all this has been so different to what I anticipated it being."
"I, in the foreseeable future, see myself selling this one and building myself another home."
"Because now I know what to expect. I know what measurements I want and things like that… so I don't have a favorite part right now!"