Someone in a Reddit thread recently shared that a friend in one of her local facebook groups claimed that she ran into the Teen Mom cast filming recently and was shocked by their appalling behavior.
She shared the friend's post on a Teen Mom Reddit thread.
The post read:
"Anyone watch Teen Moms? I have never watched the show. This may or may not be a spoiler alert?!?! I don't know. I've never seen the show lol.
My family and I were at River Ranch over the weekend. We saw a bunch of cameras filming these girls.
I was quickly told by some guy to stop filming. "But why? What are you filming with these cameras?" He replied with "a documentary". The next we also saw them and the film crew on the airboats.
At this outing, they were acting like complete assholes. Screaming, yelling, wrecking the golf carts, etc. I was second hand embarrassed for them. I cringed at their behavior. I had zero idea of who they were, so I sent the pics and video to my niece. And according to her, it is the cast of Teen Moms. So much for filming that "documentary"."
Check out the post for yourself below: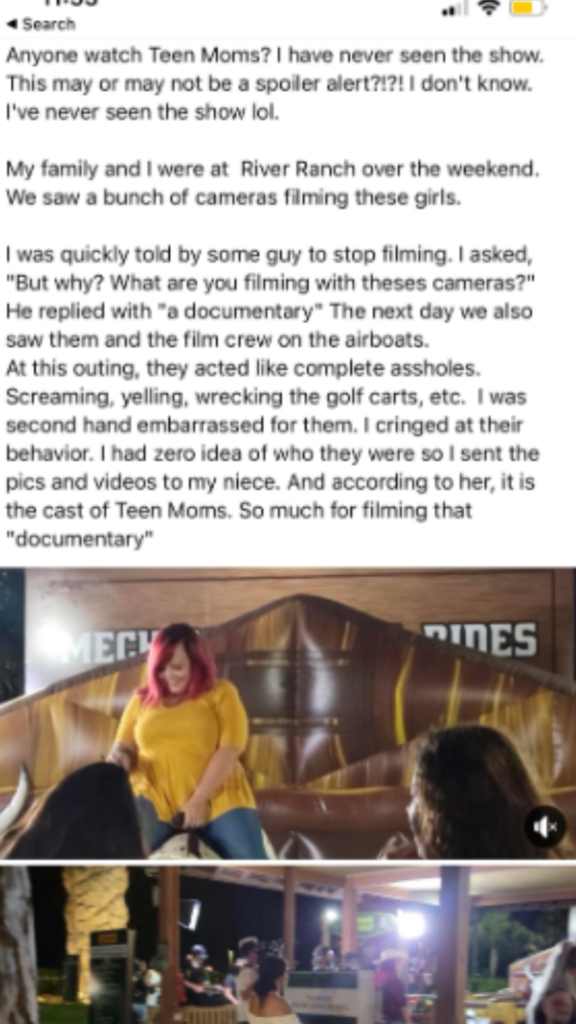 She also shared two pictures to the group that showed what the Teen Mom stars were doing during filming.
In one picture, you can see Catelynn Lowell sporting red hair and  riding a mechanical bull as her co stars cheered her on.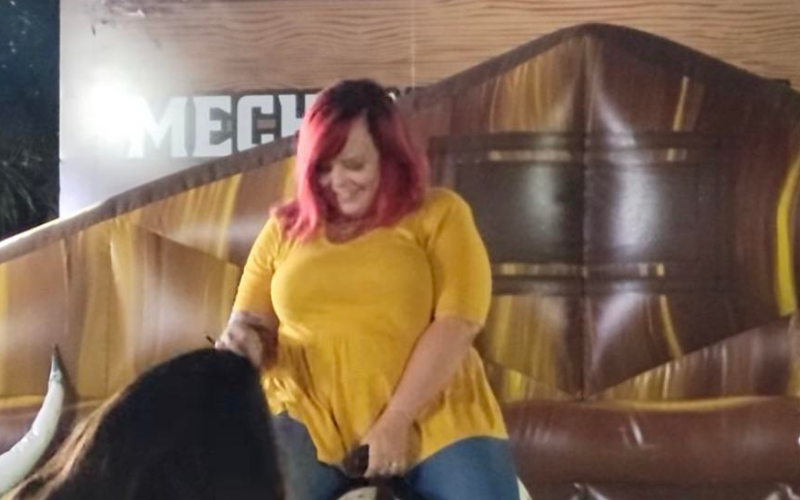 A photo of the girls filming at the ranch was also attached to the post.
You can see the film crew around, and Briana DeJesus standing in a white, off the shoulder dress as she watched the other girls riding the mechanical bull.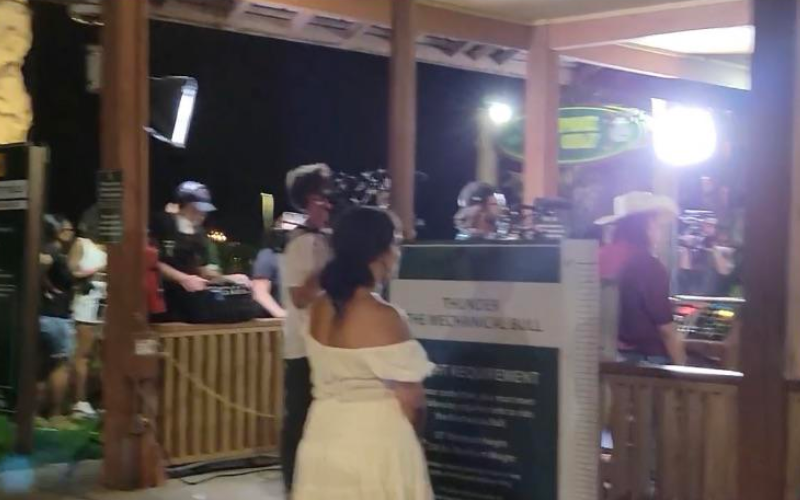 Reddit commenters didn't seemed too surprised by the Teen Mom cast's bad behavior.
One comment read:
"Ooo tea 👀👀the neighborhood community where they did the retreat at complained about them also. MTV catering to these girls every whim has given them egos and entitlement issues."
Another comment said:
"It makes sense. A lot of people mentally stay a teenager after having a baby as a teen so them acting like teenage assholes checks out lol."
And another comment said:
"I can definitely picture a golf cart scene of them screaming, driving too fast and acting like it's bumper cars. A lot of reality shows do this scenario."