Teen Mom star Kailyn Lowry has been struggling with body issues and her weight since she was a teenager. This year, she has shared her weight loss struggles, and goals with fans. After dropping 12 pounds, she's showing off her new figure in what some are calling a 'thirsty' Instagram post.
She posted a photo of herself posing in a mustard colored crop top and some snug fitting black drawstring sweatpants to Instagram.
She simply captioned the post:
"send em"
Implying send questions for her, possibly about her new figure and weight loss. Some fans suspected she was looking for comments and praise about her weight loss.
Here's the post: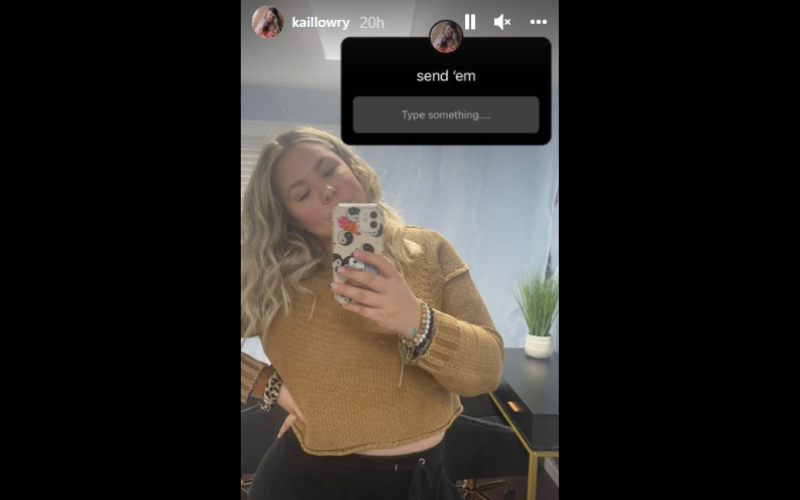 Kail has shared her battle with PCOS with her fans, as well as its effects on her weight loss journey after the birth of her 4 sons.
In September she shared a video update for her fans.
She said:
"So for those of you guys who have been following my PCOS journey, I want to give you guys a little update,"
"Yesterday, I had my annual visit with my GYN, which is obviously TMI for Instagram, but here we are."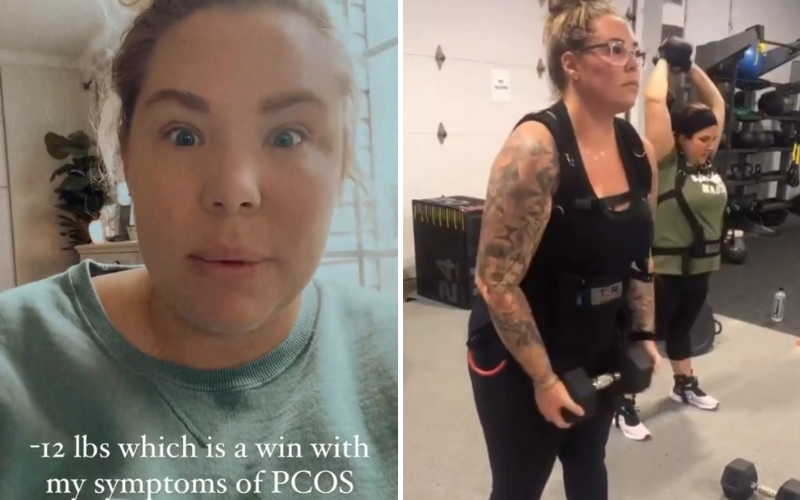 "But I did check my weight compared to my last annual, and I was down 12 lbs."
"And I was kind of excited about it because I feel like that was such a small win. But it was a win nonetheless."
"But I kind of just feel like at a loss cause I don't think that people understand. I already have an unhealthy relationship with food and then not being able to lose weight on top of it."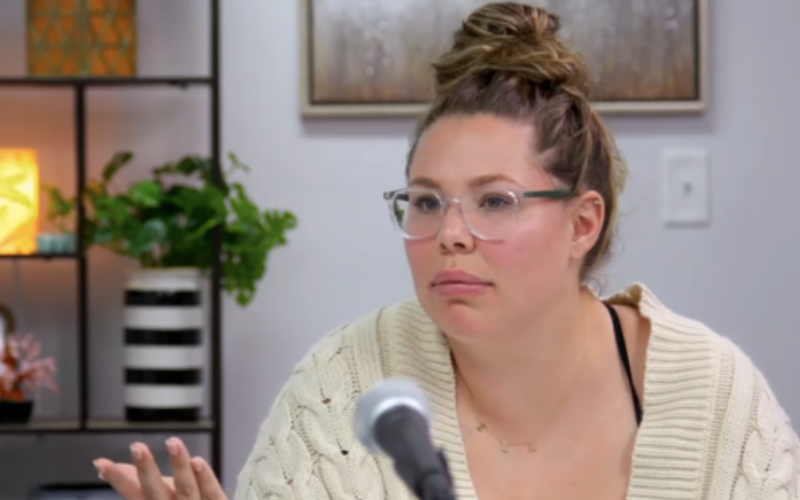 At one point Kail was so disappointed with her weight gain that she had even considered getting weight loss surgery, but decided against it last minute.
She told fans:
"Weight loss surgery or not… I feel like when I don't feel my best, I don't even try to look good… There were multiple seasons of the show where I literally rolled out of bed… When you just don't feel your best you just don't want to get ready."
Most recently after shedding some pounds, Kail has been looking for advice from fans.
She shared:
"I just need someone who is familiar with curvy bodies. I just don't know how to dress at this point."
"I'm like in the weird stages of losing weight but still curvy. I just want cute outfits that are flattering to me."
She continued:
"I'm not having any luck. So if you know anybody, send them my way."
She also recently told fans that she was hoping to get a breast reduction at some point.
When asked about her breast size back in February, she shared that she was a 36DDD, but hoping for a breast reduction.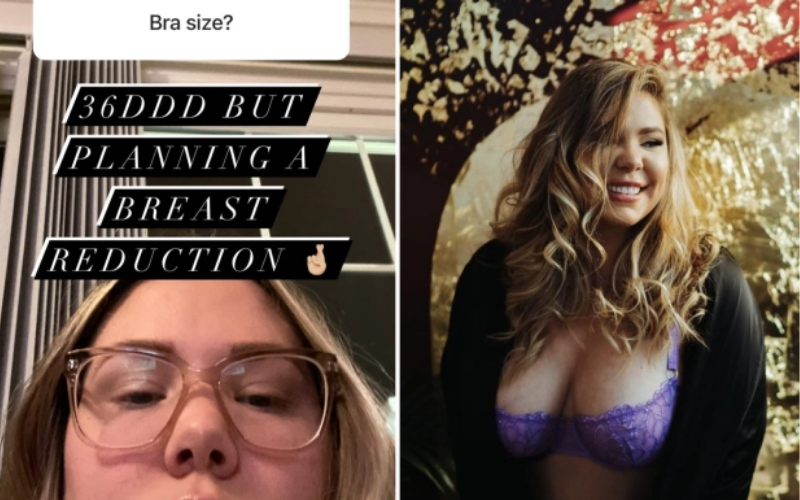 Then just days ago when a fan asked about her why she wants a breast reduction she replied:
"It's hard to find clothes that are flattering because my boobs make me look bigger than I am."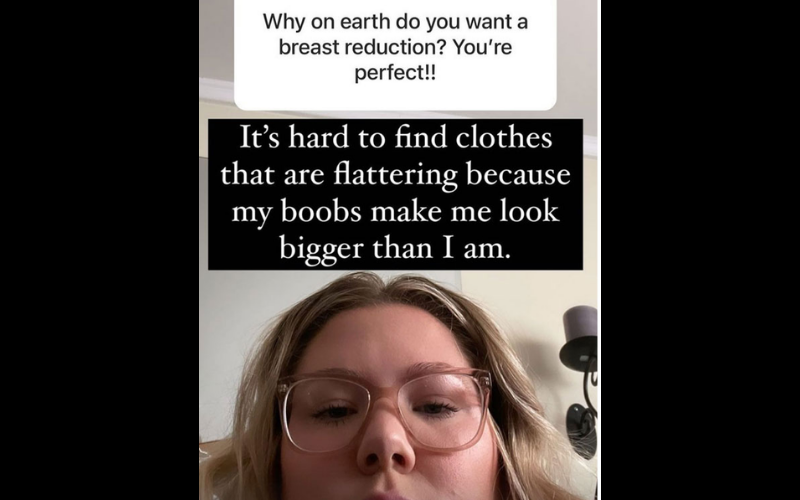 It looks like Kail is on track to get fit and healthy. You go girl!