Former Teen Mom star, Chelsea Houska has been making major changes to her hot mom bod since having her 4th child, Walker June, last January. Her original goal was was to have her body back by her 30th birthday at the end of August, but she's more than surpassed that goal.
Chelsea recently attended a friends wedding in which she showed of her super slimmed, tone figure in a body hugging velvet green gown.
The star shared some clips to her Instagram in which she posed with long time friend, Chelsey Grace.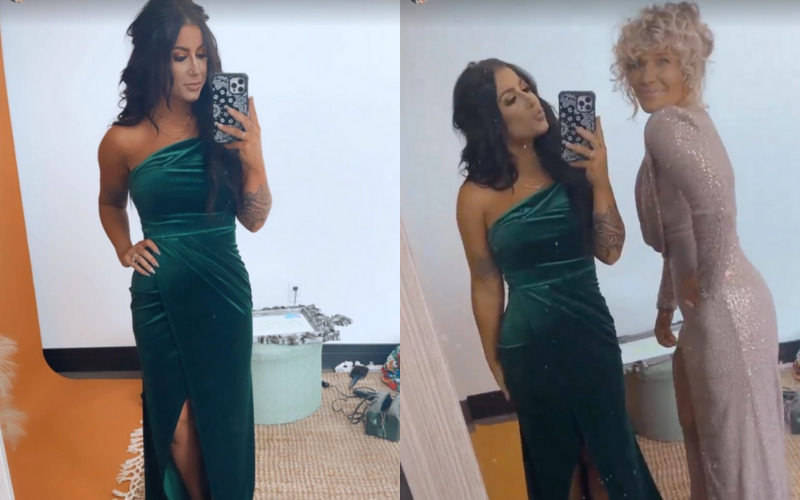 She also gave fans a peak at her killer abs as she showed off some new workout attire.
She captioned the post:
"Ok the cutest Amazon set and Friday morning workout."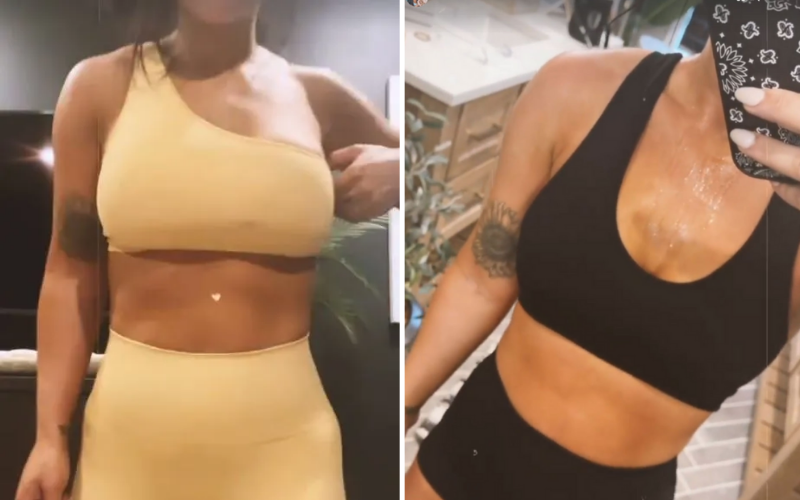 Chelsea shared with fans that she has been doing a pretty extreme and strict fitness regimen called a tone-down program.
She said:
"I'm doing a 75-day challenge right now and with that, you work out 45 minutes every single day.
"I just have been going really hard after I had Walker. I've been documenting the whole process and taking pictures.
"Maybe I will share them one day if I feel comfortable."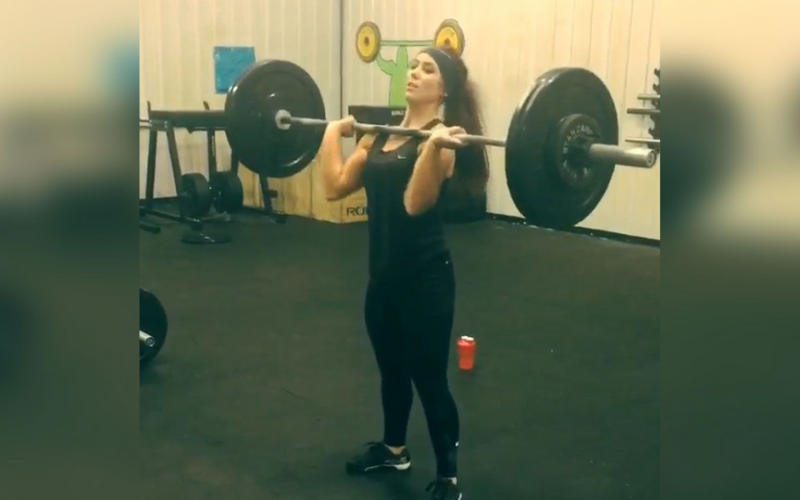 Her hot hubby, Cole also is pretty into fitness and Chelsea has been sharing some pics of his hot bod on social media also.
She shared this clip of Cole stripping off his shirt as he worked outdoors at their home.
Chelsea voiced in the video that it was "the quality content we all need".
Take a look below.  We aren't disagreeing with her.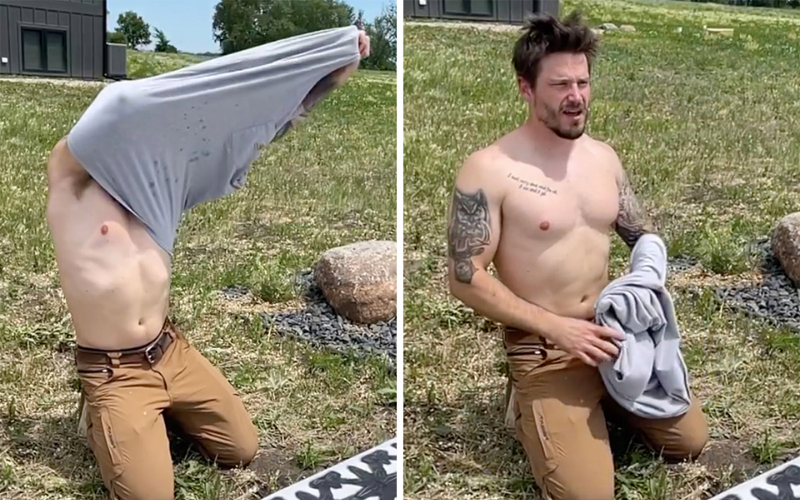 There's no denying that together the pair are a pretty hot duo with some major fitness goals!