We all know that Jenelle Evans and her hubby David Eason probably won't win an award for World's Best Parents, but they continue to amaze Teen Mom fans with their lack of decent parenting skills.
David recently did a live video that included him yelling at Jenelle's son, Kaiser to get him some beers out of the freezer.  You can also hear little voices in the background, but can't make out what they are saying.  Jenelle is no where to be found, and David for one reason or another isn't able to get the beer for himself.  David seems like he's already had quite a bit to drink in the video.  He's acting pretty strange.
In the video, David yells out:
"Kaiser, did you get the beers out of the freezer?!"
"I told you to get the beers out of the freezer!"
"You heard me!"
"They're going to explode!"
Then you see David disappear from the camera and you hear him say, "It's okay, I'll get it."
Then he comes back to the camera and says to whoever might be watching (who the heck know why anyone would):
"Alright y'all I gotta go get beers outta the freezer, they're gonna explode."
Who is watching this crap and why he David dumb enough to live stream himself yelling at a child to get him an alcoholic beverage?  So many questions.
Fans sure do have some some interesting things to say about the video.
Including wondering why David can't get his own beer.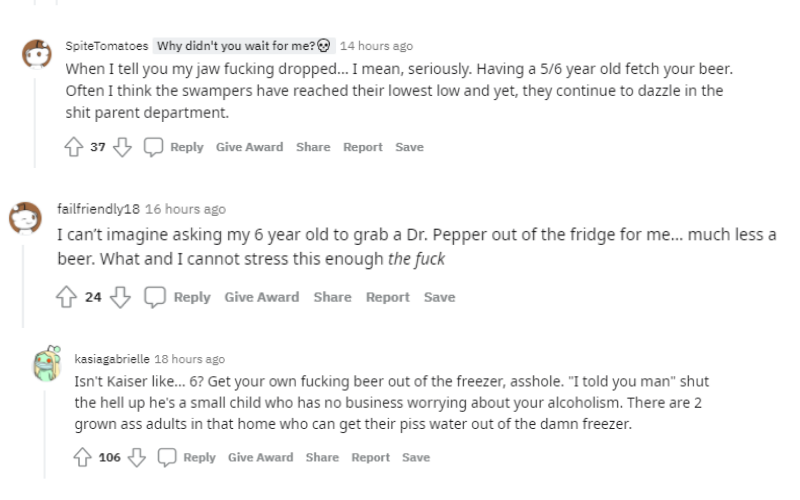 Others are wondering why David put beer in the freezer in the first place, because some think only an alcoholic can't wait for beer to chill in the fridge.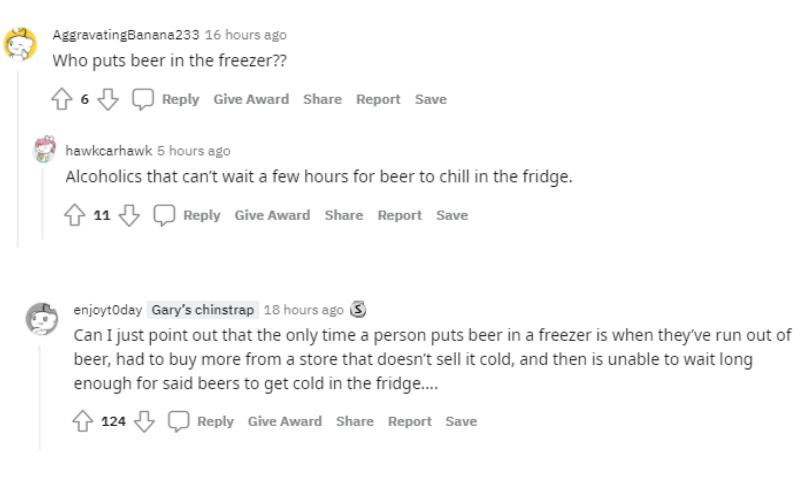 Whatever the reason for beer in the freezer is, its definitely not a 6 year old's job to fetch you an alcoholic beverage, much less make sure they don't explode in the freezer.  David might need a few parenting classes, or like 1,000.  You think for people who are trying to get custody of a child, and keep custody of the ones they have, that they would make smarter parenting choices and maybe better live streaming content.
You can see the full video for yourself on David's Instagram stories.
You can see a short clip of it below: