Teen Mom star Leah Messer's body has changed over the years, especially since she was so young when she first started her reality tv career. She recently took to Instagram to share some photos of what her body looks like in real life.
Leah showed fans her stretch marks and mom pouch while relaxing on the beach on a vacation with her three daughters in Myrtle Beach, SC.
Leah captioned the post:
"What you see vs. What is REAL.
"I should get the tummy tuck,"
"I'm so embarrassed by my stretch marks,"
"I don't like my nose,"
"I should be more toned,"
"I should try that laser removal."
& the list could go on… 🛑🖐🏼"
"All of these I've told myself far too many times. But why? Is it social media? Is it the century we're in? Is this society conforming to the ideology that we have to meet a certain criteria of perfection eternally? What is it? Why do we tell ourselves these things? It seems far too often that I see or hear of women speaking so negative over their bodies/appearance. & I say all of this because – it genuinely breaks my heart and I want you to know that you're not alone. I pray that every woman out there knows that YOU ARE BEAUTIFUL despite anything your mind, society, or anyone else's comments might try to convince you‼️ Tag me in your photos of What You See vs. What Is Real. I'm definitely stepping out of my comfort zone w/ this one BUT let's make real the new social media trend! #ILY #GoHigherWithPurpose #MakeThisAHeadline 😚"
Fans were super psyched about the body positive post from Leah and they totally supported her showing her true self.
They commented things like:
"Remember that one day your body was your daughters' first home, all women are beautiful each with their own beauty you are beautiful Leah ❤️"
"You're so gorgeous inside and out, thank you for sharing this and keep speaking the TRUTH! We're all beauty in every shape, every size, every body and every way ❤️"
"I was just thinking about how often the cast members are getting surgery now.. and while that's completely their personal choice I do like your message behind this. Thank you for always being real!"
"I Love This! We're all beautiful, flaws and all. NObody is perfect! Perfection is a fallacy to be seeked, but can ruin a life, eventhough it doesn't exist.❤️"
It looks like Leah and her girls are having a great time. 
She has shared a few pics of the trip and it looks like a blast.
Leah shared these cute pics of Ali playing in the sand at the beach with a old school looking filter.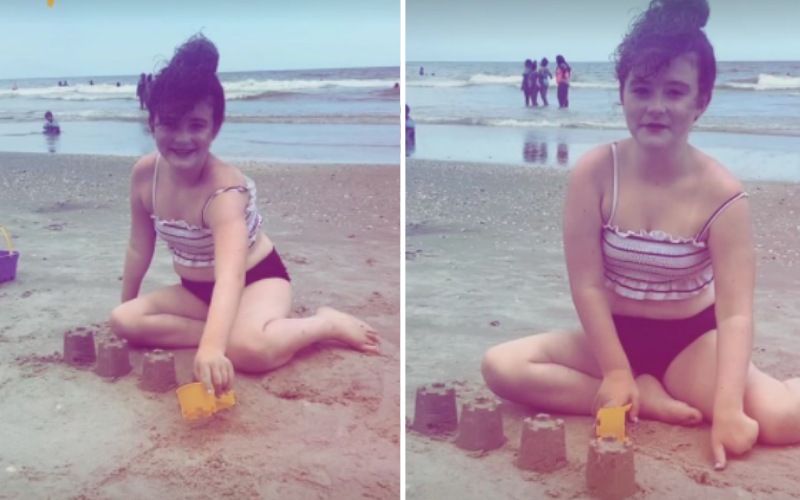 She also shared this pic of all three of her daughters playing some mini golf.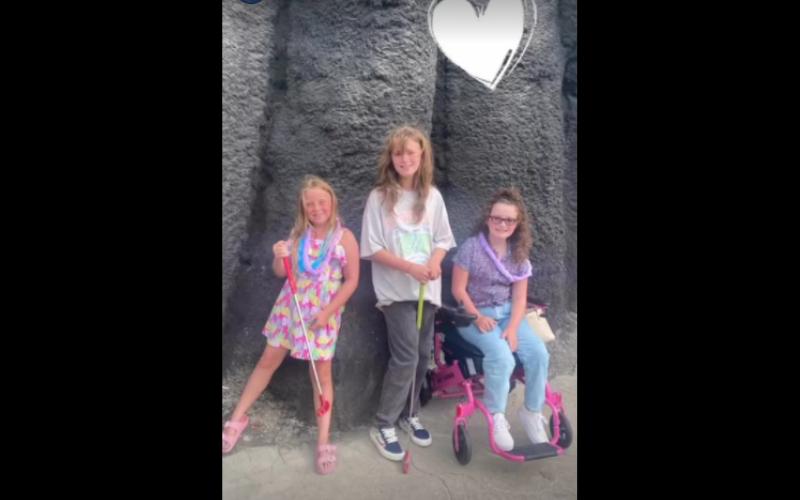 And she shared this photo of her girls outside of the mini golf place with what looks like some of the MTV guys for filming.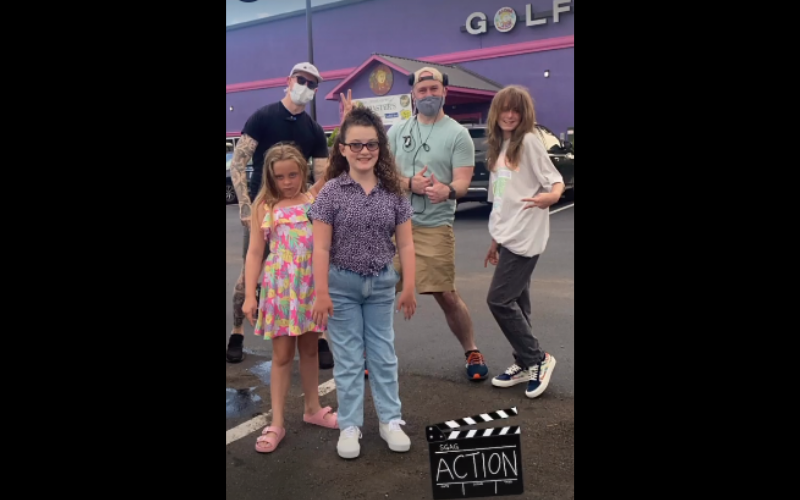 Looks like everyone is having a great time, and its nice that Leah took the time to share a little body positivity with fans.