Teen Mom star and now father of 4, Tyler Baltierra has had an amazing transformation from gangly teen to rocking, hot dad bod and he's not letting turning 30 change that.
Tyler recently turned 30 and his fellow Teen Mom star/wife Catelynn shared a sweet post to commemorate the occasion. She shared a series of photos of her beloved throughout the years, from teen to current. Tyler's transformation was remarkable.
Cate captioned the post:
"Screaming HAPPY DIRTY 30 to my lover and best friend @tylerbaltierramtv we are so blessed to have you in our lives ❤️ 30 looks DAMN good on you 🔥"
Among the pictures were some throwbacks of the couple as young teens, showing just how long they have been committed to each other and their relationship.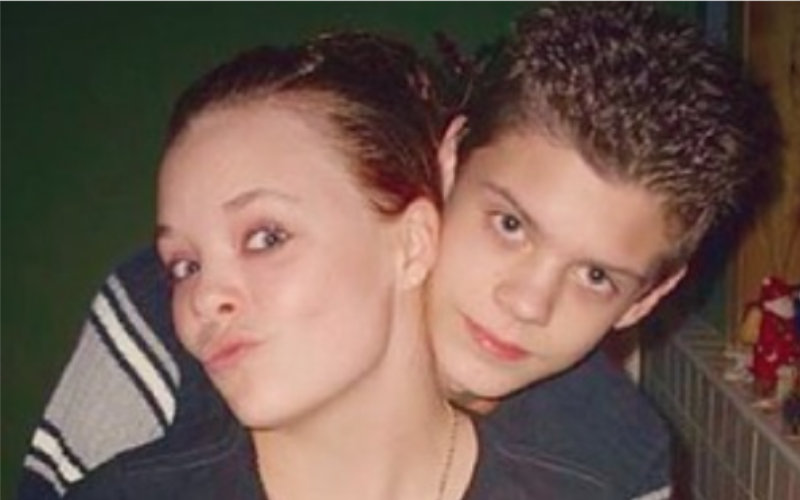 Tyler has been documenting his fitness progress and goals since the he first started making some changes after welcoming his second daughter with Cate.
In 2019, Tyler started hitting the gym hard and boy did it show.
He shared this pic of himself about  a month into his new fitness journey and captioned it:
"One month later & 5 lbs heavier while steadily increasing weights/reps!
"Progress is still progress, regardless of how small it is & I'm super impatient.
"So I'm trying to appreciate the little improvements I can see.
"I just can't wait until next month!
"NOTHING CHANGES IF NOTHING CHANGES!"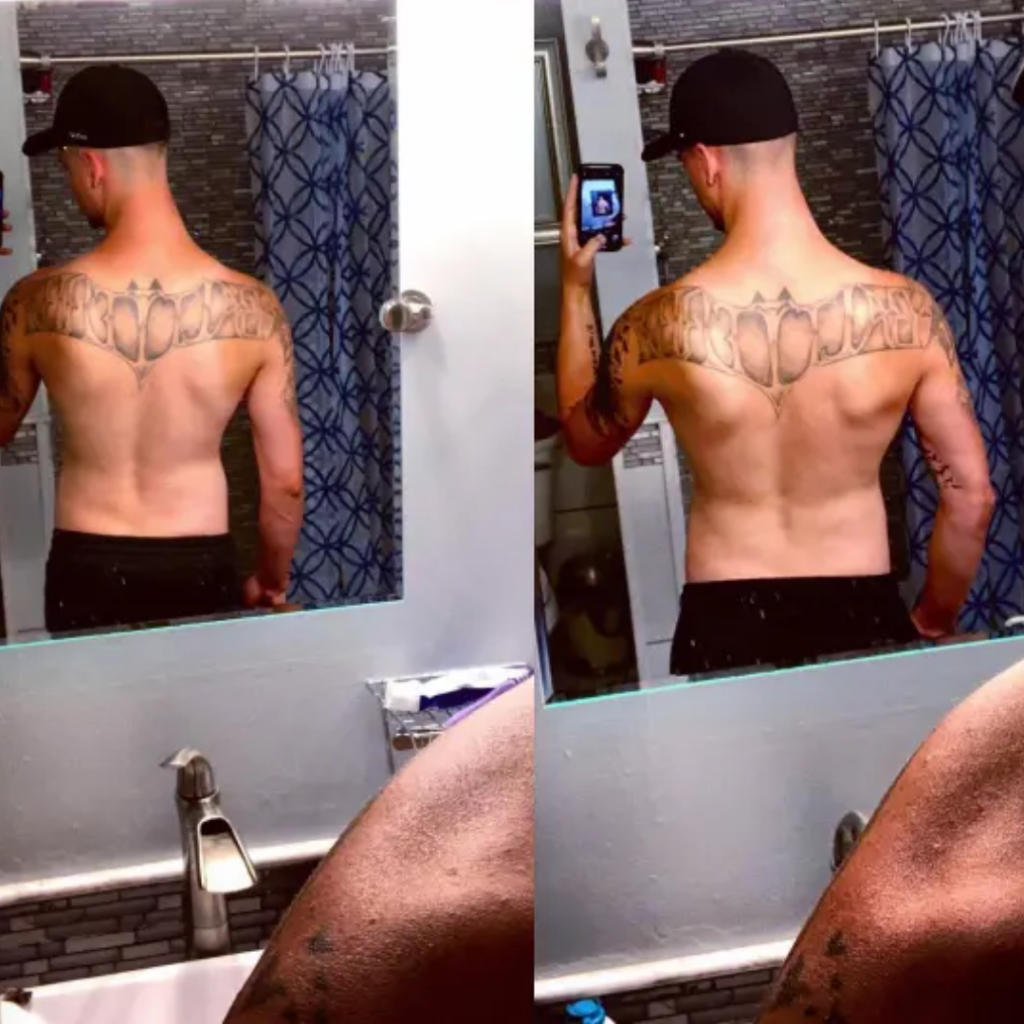 And then this past summer, Tyle posted this hot gem of a photo of himself shirtless and grilling by the family's pool.
Clearly he has been hitting the gym hard and dominating,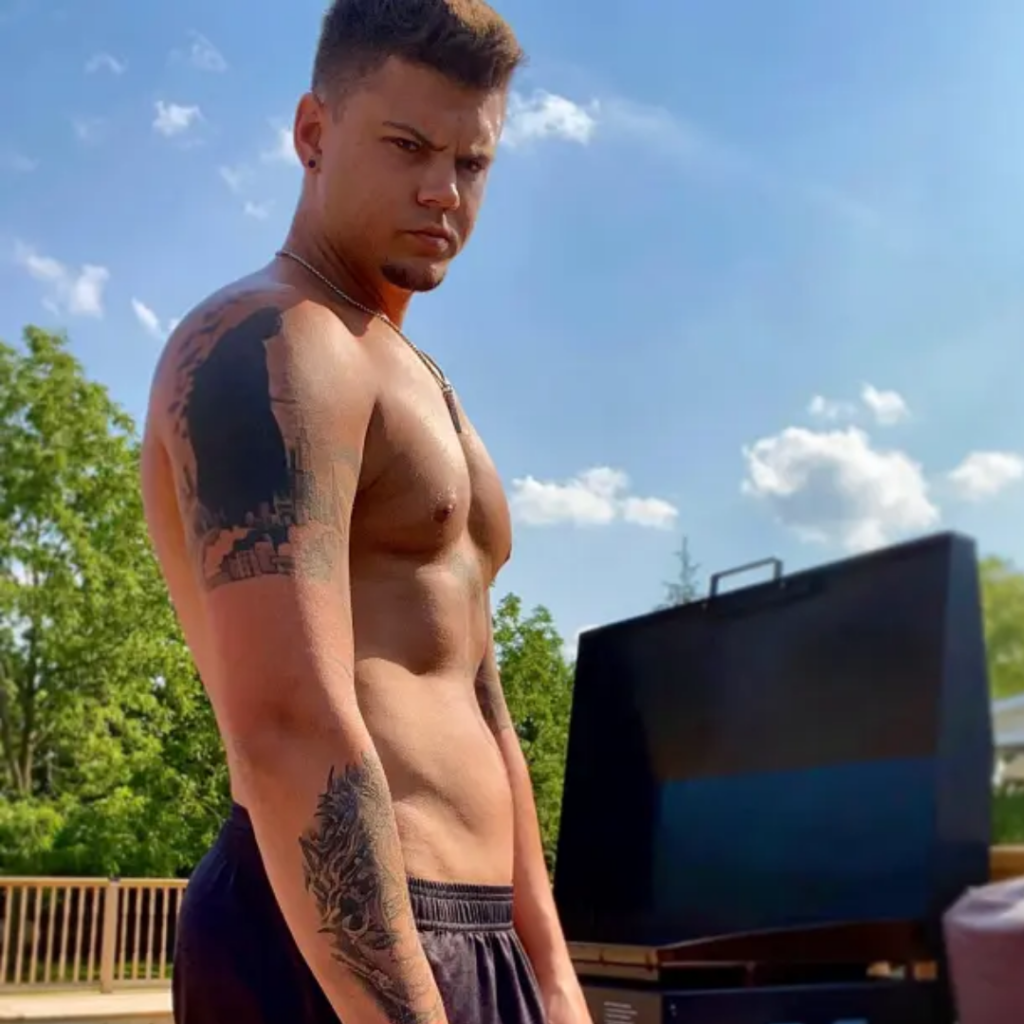 Most recently, Tyler's trainer shared some video clips of Tyler at the gym working out and doing some weight lifting.
The post was captioned:
"… Despite the pandemic which halted everyone's progress, you still managed to push through and now you are on the verge of hitting more PRs in your main compound lifts."
"Remember it's a marathon, not a sprint."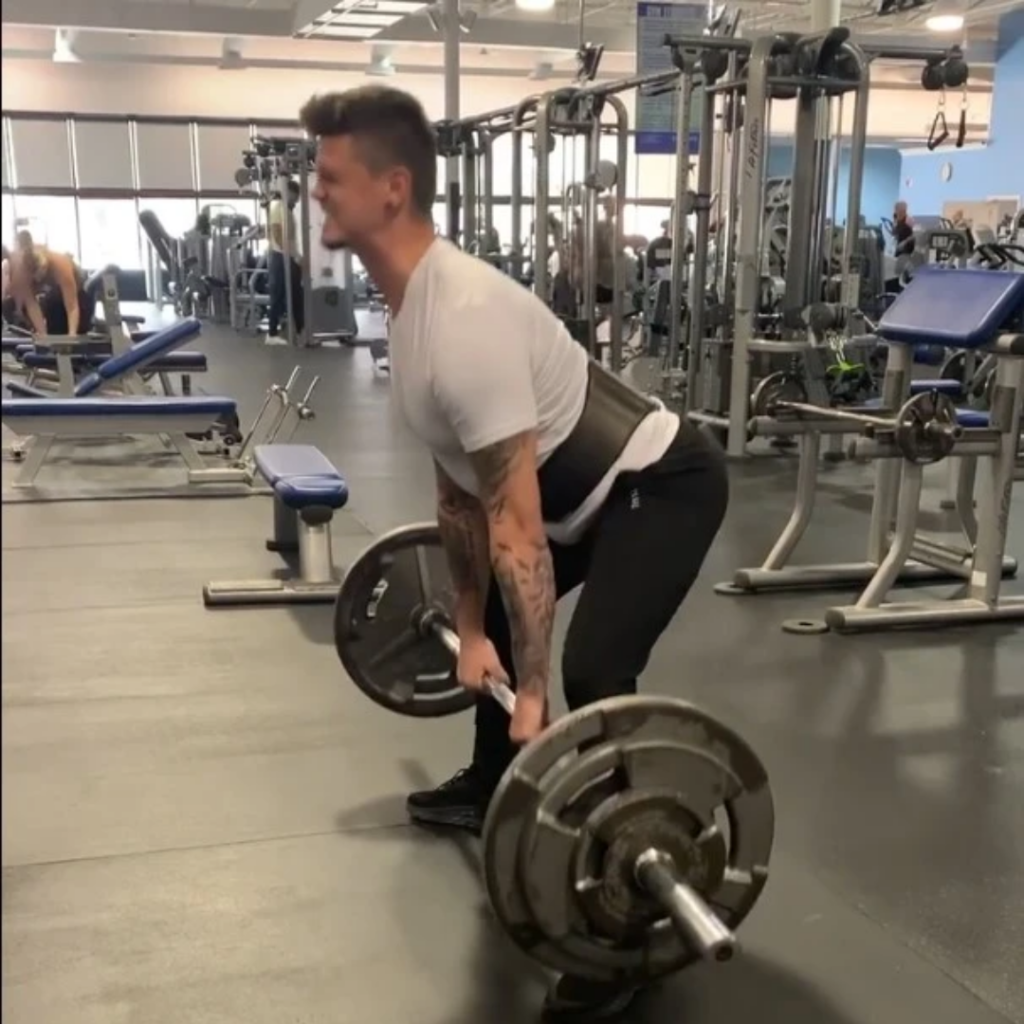 Tyler was quick to comment on the post and criticize himself.  
He said:
"Still not good enough lol I'm coming for that 225lbs & this was the set where those weight plates slid down the bar on the left hand side a bit."
"You can see where it affected my form. But nonetheless, I know you'd prolly be telling me 'you did good Tyler, you should be proud. You're freakin out for nothin,' lmao."