Recently Teen Mom star, Kailyn Lowry has been working hard to scrub her past of any racist or problematic behavior.
The rampage to clean up her past comes after an Instagram account that was solely dedicated to bringing awareness to her behavior went viral for the world to see.
The Instagram account went by the name "Wadamelen" and the user had dug up old tweets from Kail's Twitter account.
Kail had previously deleted the whole account thinking that it would permanently erase the tweets from the internet. But as we all know, that's just not the case. Once something is on the internet, its out there in the universe forever. No take backs.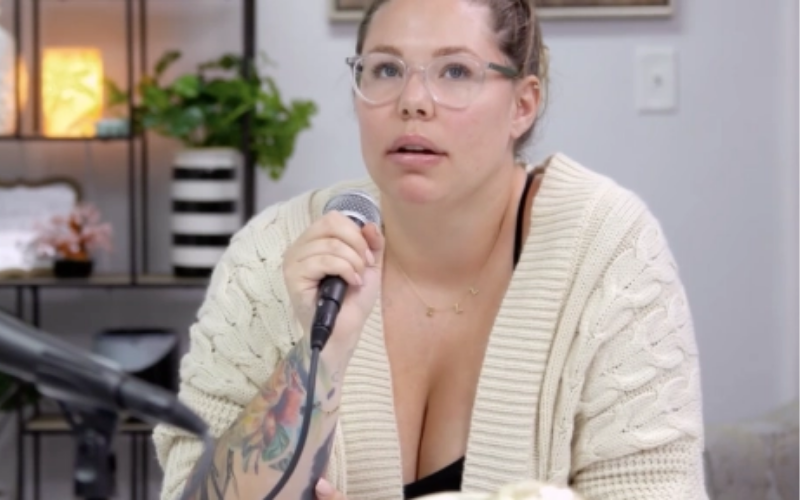 The first time many Teen Mom fans took notice of some unsavory behavior from Kail was in an episode of Teen Mom when Jo had taken Isaac to get a haircut.
He returned with Isaac and Kail was pretty mad about the type of haircut he got and decided they needed to have a conversation about it.
Kail said:
"When he goes over there, you have him dress a certain way; you have him look a certain way; you have his hair cut a certain way, and that's not who he is."
 "I think you forget about the fact that he's half-white and he's half-Hispanic. I feel like you dress him in a stereotypical way and I don't like it."
Jo in response said:
"I don't understand what your description of how I dress him is."
Kail continued her rant by saying:
"You dress him like a thug!"
After that interaction, many fans began digging deeper and that's when many tweets and posts came to light that were thought to be problematic. Kailyn also has a history of what some would call domestic violence.
In one episode of Teen Mom, she can be seen punching her husband at the time, Javi Marroquin. Most recently, she is said to have punched her ex Chris Lopez in the face after he apparently had their son Luxe's hair cut without her permission.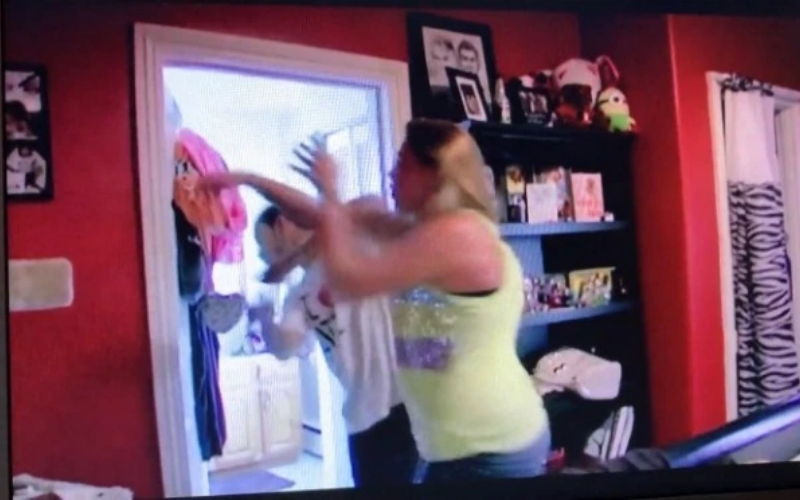 The incident with Chris is said to be why Kailyn was not featured on one of the episodes of the current season on Teen Mom.  She refused to let the footage air and show her in a bad light.
Fans quickly called for Kailyn Lowry to be fired from MTV due to the behavior.
MTV has fired many of their stars in the past for racist and problematic behavior. Most notably, Jenelle Evan's husband David Eason.  Eason is known for his racist and what Jenelle would call "country" behavior and attitude. Most recently, MTV fired Teen Mom star Taylor Selfridge for previous racist tweets.
A quick google search will bring up multiple petitions for Kailyn to be fired from MTV and also to boycott her products and her podcast: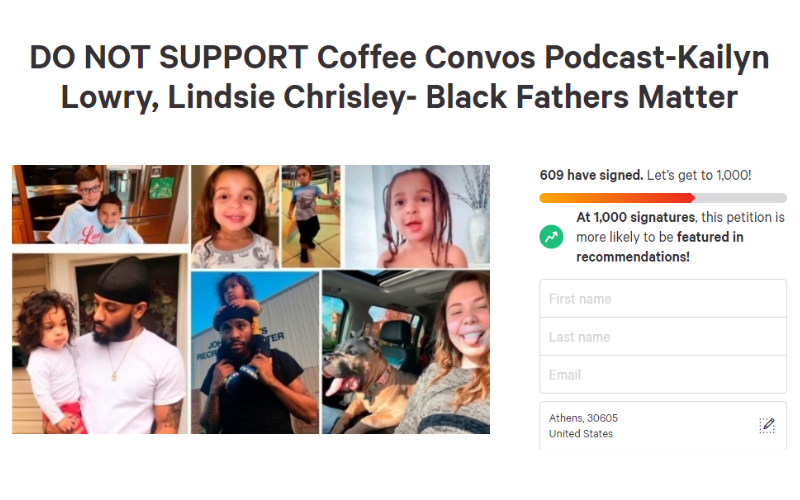 Kailyn calls the fans outrage purely "cancel culture" taking aim at her.
She spoke about it in her podcast:
"I've been canceled many many many times so I can understand that and it's hard because I definitely think that there's a difference between making ignorant comments but being willing to learn and being willing to acknowledge and being willing to apologize versus like Lindsie said when you tell somebody to kill themselves or multiple people to kill themselves or you're just constantly bullying someone, I do think there's a difference."