Teen Mom star Kailyn Lowry has been on a luxurious vacation in the Dominican Republic since July 11th. The star has been vacationing with her four sons, as well as her BFF and fellow Teen Mom star, Leah Messer.
Check out how her vacay has been going:
Kail and the boys left for the Dominican on July 11th.  She shared a cute post of the boys at the airport in Philadelphia.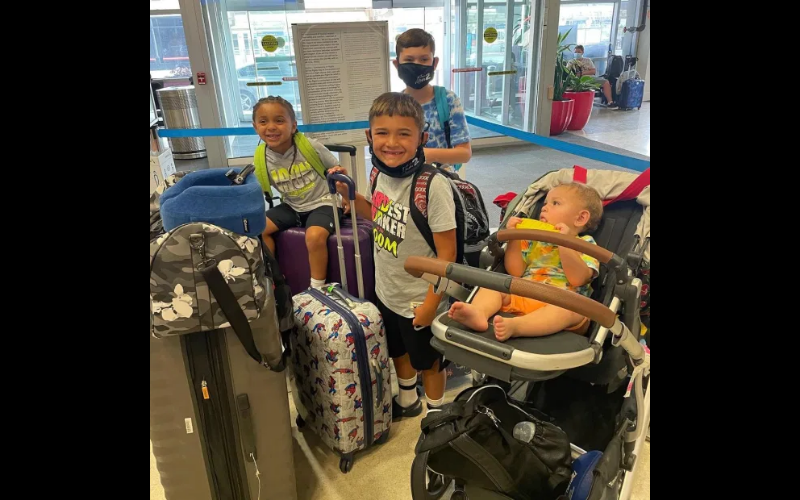 The next day she shared a pic of her and the boys at the villa wearing matching "Rare Disease Awareness" matching black t-shirts. Everyone looks pretty excited to be on vacay and you can see a glimpse of the fancy villa they are staying at in the background.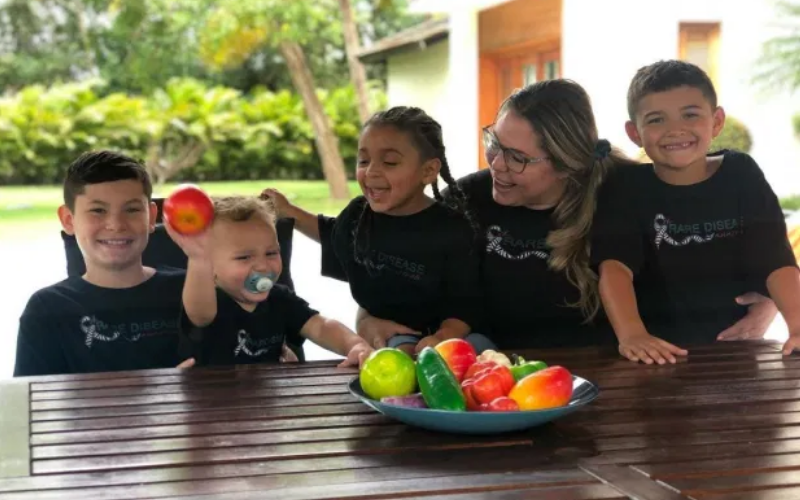 Here's a better view of this luxurious villa she and the boys have been staying in for about 2 weeks now. It was apparently rented through AIRBNB.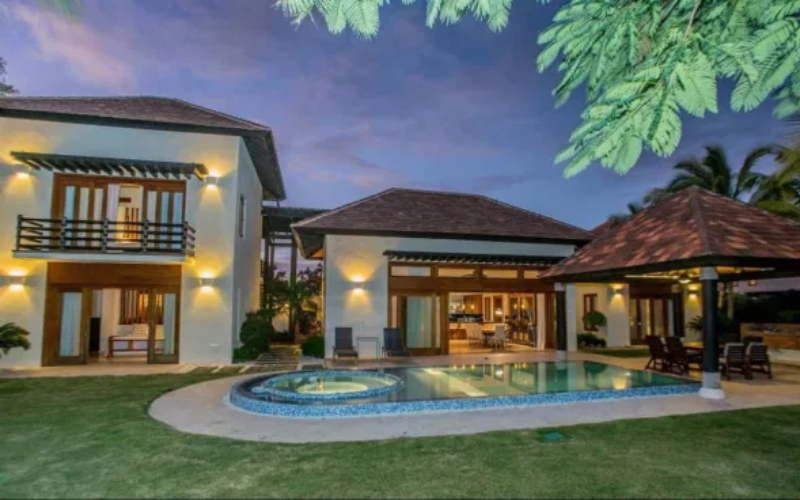 Wow! Looks like paradise for sure. The villa also features this awesome outdoor gazebo dining area by the pool.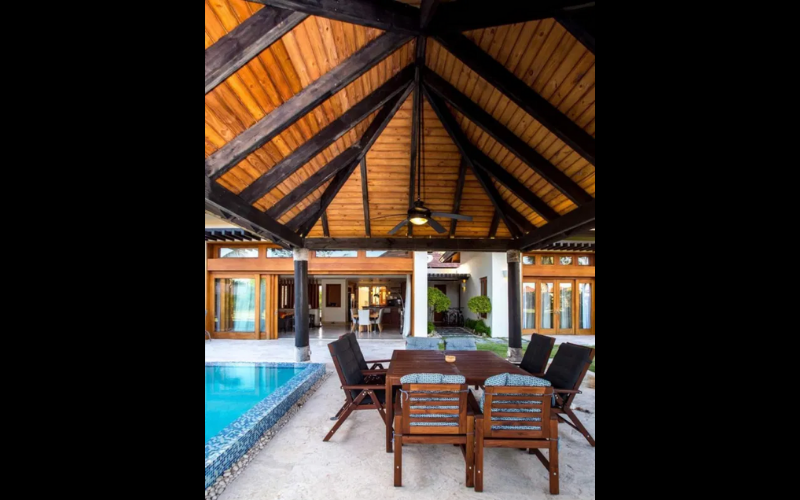 Of course one of the many amenities of the villa is a gourmet kitchen. Wonder how much cooking Kail has been doing while on vacay. Bet she is ordering in.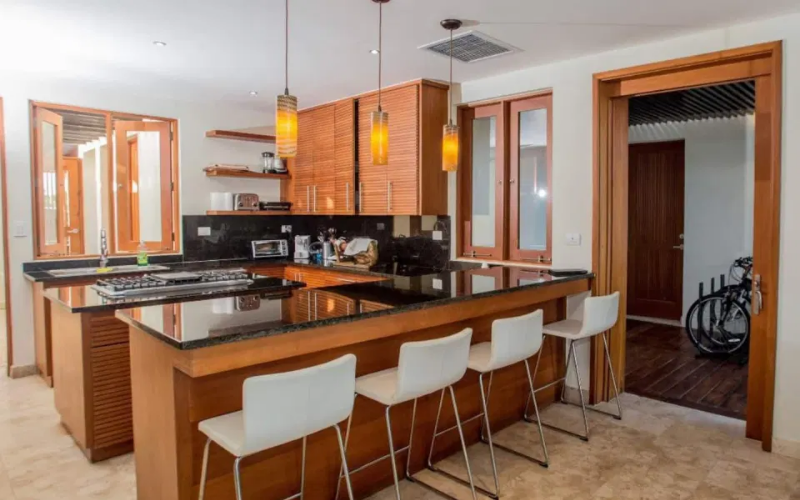 The villa boasts five bedrooms and a total of 7 beds. That's plenty of room for Kail and her "chaos" and her BFF, Leah.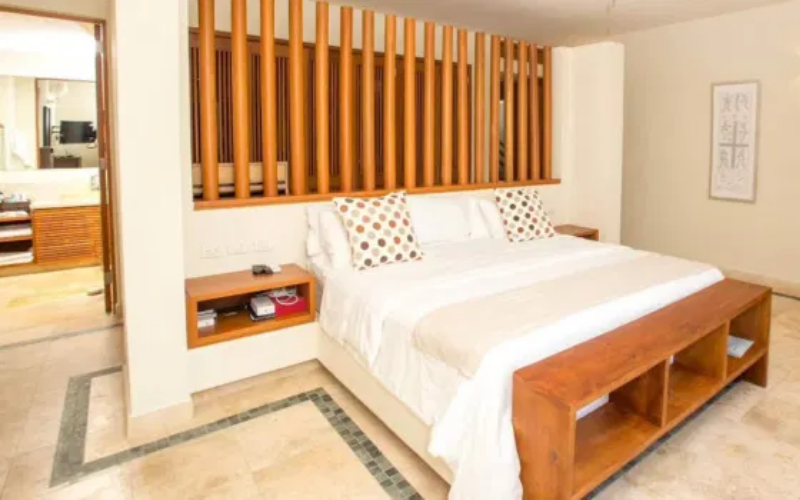 Kail shared  acute pic of the family going for a walk. She has baby Creed in the stroller and they are posing on a dock.  The water behind them is crystal clear!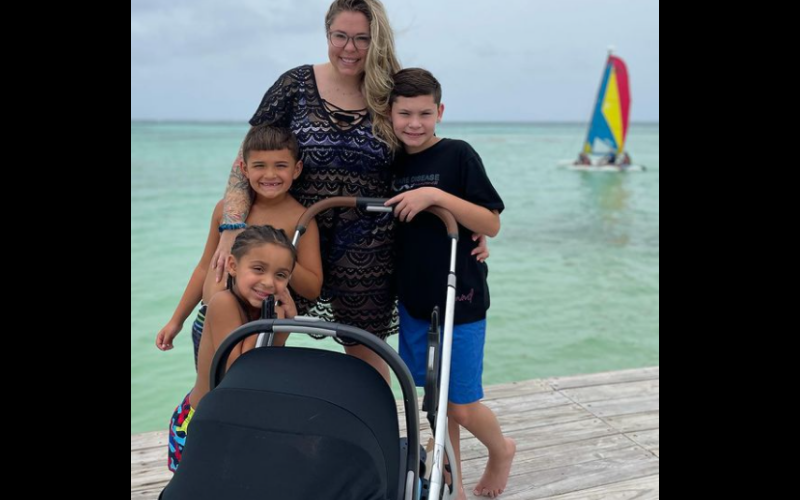 Looks like everyone is having a great time, however of course there was some drama since she has been there.
First, Kail revealed on her podcast that she had to take her youngest some Creed to the emergency room for a head injury. She shared that she set the 11 month old down and he went to grab the edge of the table to climb and he fell. He apparently got a gash that required stitches on his head.
A few days later, Kail revealed that she and ex husband, Javi Marroquin have decided to go into business together. Fans found this really amusing since the pair rarely get along and have had failed business ventures together in the past.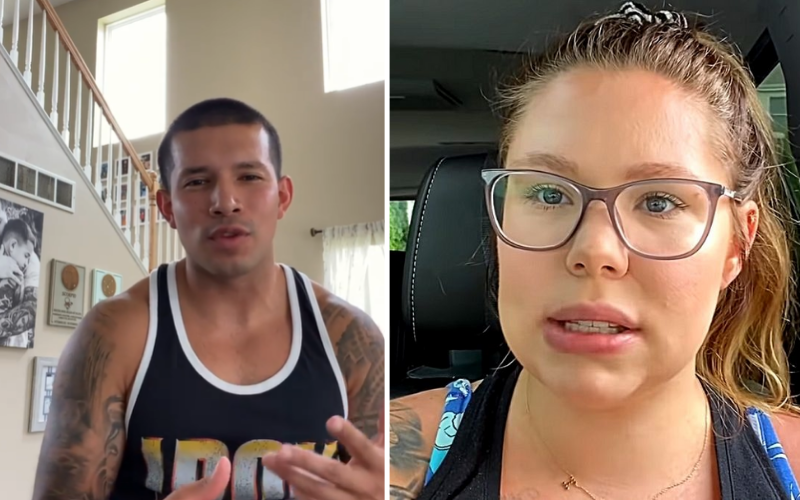 Most recently, Kail decided it was a good idea to take to Instagram live to put her nose into her ex husband's drama with his ex, Lauren. She told fans how unacceptable it was that Javi's ex had put her hands on him and that she doesn't understand how she is getting praised for it and Kail herself was bashed for assaulting Javi in the past.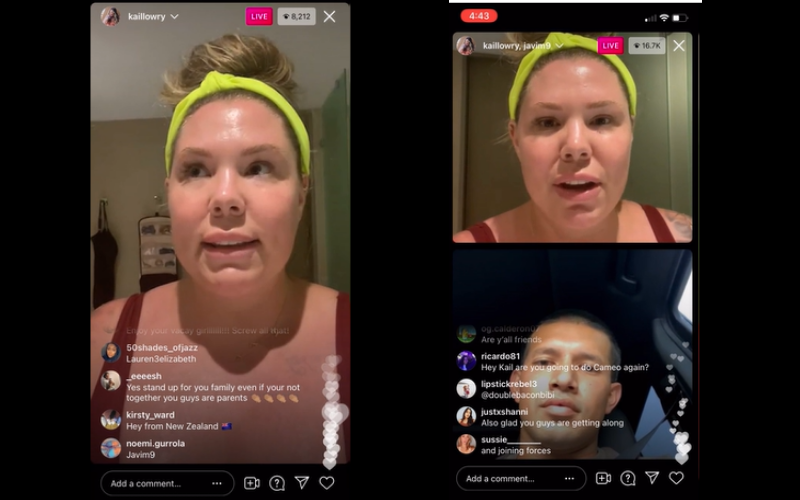 Kail went on to talk about how she has owned up to her past and has worked on herself for almost 2 years. Fans were quick to call her a hypocrite and remind her that she too was recently arrested for domestic assault after punching ex, Chris Lopez. She had refused to let this incident air on the series.
So far Kail's trip has been filled with a good mix of fun and drama. She hasn't let the drama get her down and she's been living her best life with BFF, Leah Messer.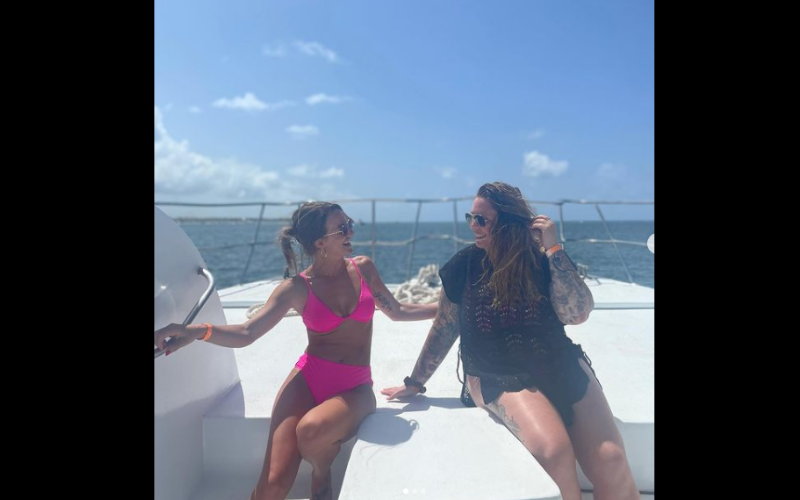 Must be nice to be on vacation, more than you are not. Looks like the Teen Mom life is really paying off for Kail.