Teen Mom star Chelsea Houska-Deboer recently posted a bunch selfies to Instagram and fans immediately noticed something was different. Chelsea had much more fuller, plumper lips than usual and fans think its way too much.
In the Instagram post, Chelsea pouted her lips for the camera. She had them lined with a pale lip liner and wore a paler colored lipstick. She seemed pretty happy with her fuller lips as she was obviously showing them off. Chelsea is well known for her awesome makeup skills and we all know she is a trained aesthetician, but this just seems to be more than just makeup.
You can definitely see a difference from what they used to look like to now.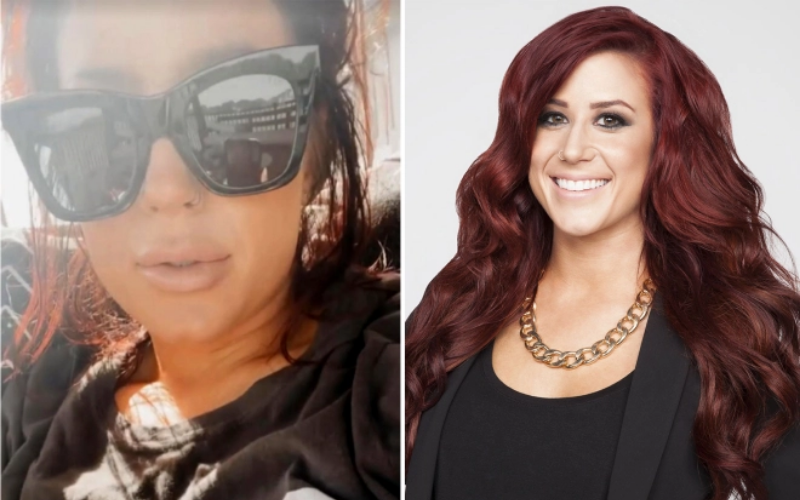 Fans just weren't that impressed and they feel like she's just gone too far with it.
"I think her lip filler has spread from behind the boundaries of her lips."
Another said:
"That lip filler. Woof. It's too bad, it looked ok for a while but it looks like it's migrating now and she went too big to boot. I can't wait for this trend to die."

Instagram
Chelsea is not one of the Teen Mom stars known for getting lots of plastic surgery, and she has never publicly talked about doing any kind of enhancements other than when she mentioned a micro laser peel and a some broadband light treatment for her face earlier this year.
Clearly, fans prefer her natural beauty and don't want her to start going crazy with the plastic surgery like other Teen Mom stars have (ahem, Farrah Abraham).