Not many Teen Mom stars still have the same friends that we saw them with in the beginning when they were on 16 and Pregnant.  Kailyn Lowry was very lucky to still have her friend Mark, whos been at her side and supporting her from the beginning. Recently that changed after she apparently lied about him on her podcast.
Kailyn has had a lot of drama with the men in her life, but Mark was always on her side.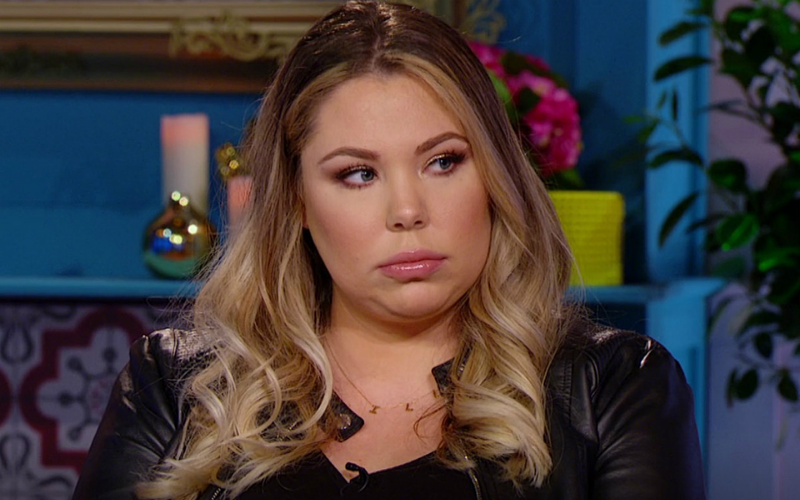 On the podcast, Kailyn told listeners that Mark "was so mad" that she wouldn't go on a week long trip with him for his 30th birthday, and instead only wanted to do a day trip to celebrate.
Mark publicly called her out and said that she lied about the situation on her podcast.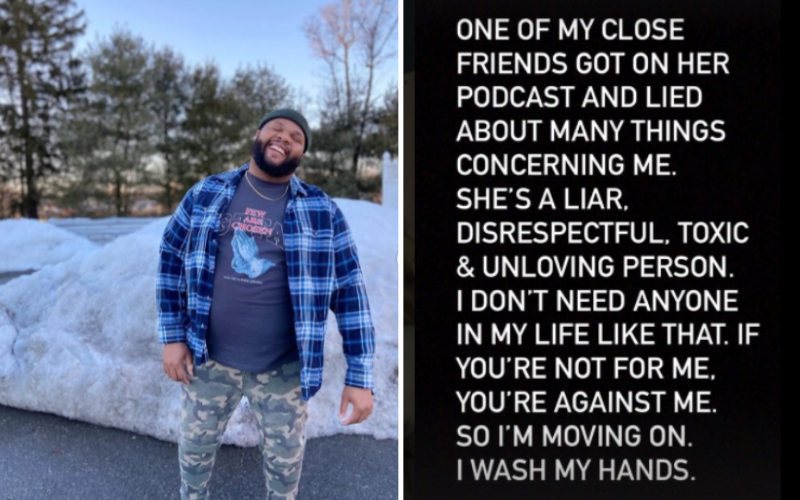 Mark told fans that he's been a good friend to her and has stuck by her.
"I have been through the good and the bad times and experienced those times with her. I have seen so many people come in and out of her life. I accepted and dealt with a lot."
He says that he just wont tolerate her blatantly lying about him and the situation.
"In this situation here, it became to a point where she began to disrespect me. Once you disrespect me, I'm not going to tolerate it or deal with that. Now I am experiencing things where she's lying about certain things that happened and that's one of my pet peeves. I am not going to deal with that."
Mark then explained what really happened. He said that he is the one who planned the week long stay at a beach house in MD without Kailyn and when he told her about it she said she would come visit for a day since it was so close to where she lives. He agreed and told her to just come over on Saturday to grill and hang out.
He's not sure where the rest of her story came from, but he wasn't upset about her coming for a day at all.  It sounds like he had his own plans and Kailyn decided to join him for a day.
On the podcast Kailyn told listeners that she couldn't go for a week because she would have no help taking care of her boys and that it would cost too much for them to go for a week.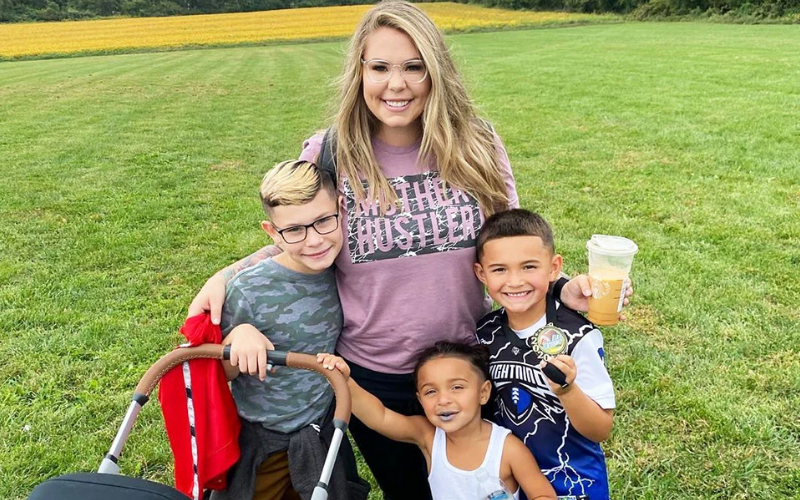 Mark claimed that all of that was a lie.
"First of all, for the house we had, only you had to pay. I am not going to make you pay for your kids. All of these things that calculated to this big number she thought she was going to pay were for things she wanted to do!"
"We have a friend that helps her with her kids. She was planning to come just to help her with her kids. So that's another lie."
"Everything that I do is based around her and her children. For her to sit on this podcast and say I don't understand because I don't have kids. that's very hurtful and disrespectful."
Kailyn then acted like a total brat when plans had to change due to unforeseen weather.  The plan was originally to spend the day at the beach, but the weather was going to be cold so Mark decided to change the plans to fishing. Kailyn was on board with the change, but then got mad when the plans switched back to the beach.
Mark claims that Kailyn said:
"'F you. We're going fishing. That's what you told me and that's what I told my kids.' My thing is, you took it this far to disrespect me, to call me out of my name just because I changed from fishing to the beach? Which is a kid-friendly event!"
Mark says he's just hurt that she treated him this way after he's always been there for her.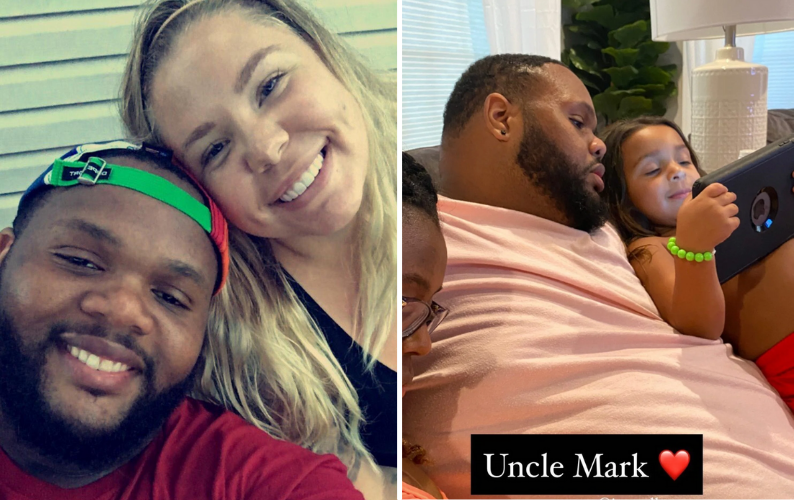 "For this to blow up this way and she disrespect me in this manner because I changed plans is out of bounds. I will not put up with people who disrespect me."
"You guys have watched me through the years on the show, following me on social media, you guys know my heart, I have a very pure heart, I am very loving."
He continued:
"Normally I keep quiet, there are a lot of things I have seen and been through and watched. I am not keeping quiet when you involve me or disrespect me. You're not going to drag my name through the dirt or make me out to be something I am not."
Mark says that he even tried to fix things with Kailyn and reconcile their friendship, but she wasn't having it.
He texted her:
"Listen, we're family, we're going to go through things, we're going to say things to each other, but I still love you, I'll always love you."
Apparently she did not respond to the text but instead blocked him on her social media accounts.
He continued by saying:
"I don't have any reason to get on here and lie about anything. I'm going to keep it 100. That's just the person I am. I'm sitting here as passionate as I am because I still love her. She is my family. I love her so much. But at this point right now, I have my head up and I am walking straight and moving forward."
"I don't know where to go from here. It's mixed emotions and hurt feelings. It's rough."
"I have been there for her a lot. There are a lot of people on her side that are yes people. They tell her what she wants to hear. I am not going to sit here and lie to you. The fact that she is not going to have that person who is being real with her, I don' t know how it'll be."
Lastly he wanted people to know this:
"She has a very big heart. I am just here to tell my side because she told a lot and I wanted to correct a lie. I don't want my name thrown around in the dirt."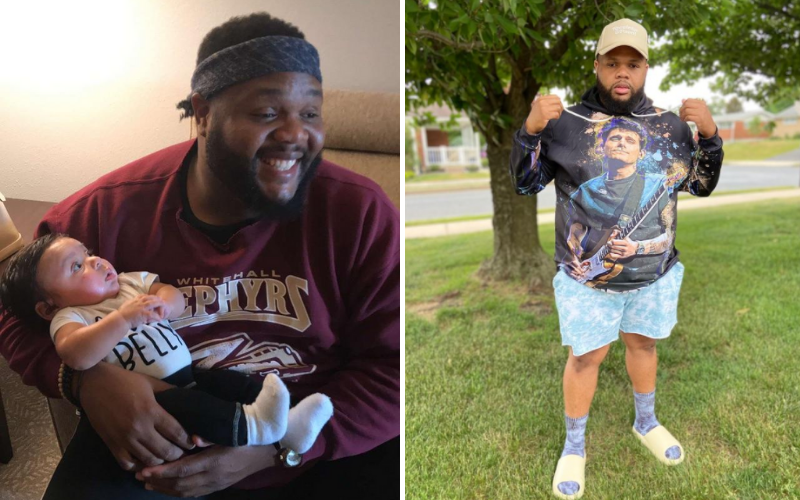 Kailyn Responds:
On her podcast Kailyn tried to tell her side of the story to her co host and fellow baby mama, Vee.
"Personally, we only live two hours from there. For us it's a day trip or a weekend trip. He also lives in PA and wanted to do the week there and saying this is how much it will be, this is the house, I said, 'I love you to death and I will make the day trip with the kids, but I said unfortunately this doesn't work for me to go to for the week' and I know they were really upset."
"They were counting me as one of the people to put money towards the house but I was like I cannot justify… it would've been a $3,000 to $4,000 trip for me and four of my kids and I also need help with the baby because I can't do it by myself so I would've had to have someone come with me. I cannot justify that so unfortunately, I can't come but I'll come for the day."
"They were so mad and so upset. But I was like you don't have any kids. If I'm going to spend that money it's going be somewhere I want to go, my kids are going to enjoy. As much as it hurt my friend, it worked out better for what we want to do. I have to think about my kids."
The drama continued with other posts on social media from the two. At this point, it looks like the friendship is irreparable.