When it comes to the Teen Mom stars and plastic surgery, Farrah Abraham might come to your mind first because of her crazy transformation.  The truth is, most of the Teen Moms have had some type of enhancement since becoming stars.  Apparently the pressure from the media and fan scrutiny was too much.  Fans think that some of the Teen Mom stars have gone too far with their plastic surgery and look better before all the work.
Jenelle Evans
Jenelle has publicly admitted to going under the knife to enhance her looks. She told fans that she has had a breast enhancement to make her small B's to D's, and she also has had lip fillers and cheek fillers with Juvaderm.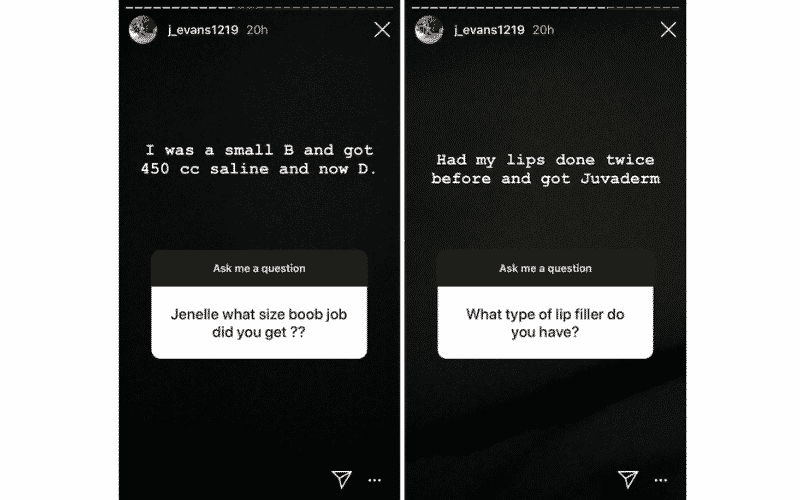 Jenelle admits that she has also considered getting a chin reduction, but is hesitant because its pretty serious surgery. Fans have been pretty savage about Jenelle's looks, specifically her chin and hairline.  Jenelle said in the past:
"I've just been really insecure about my chin for a long time. I just thought it was really pointy, and ever since getting older, my face is growing."
You can see the before and after of her breast augmentation below.  What a difference!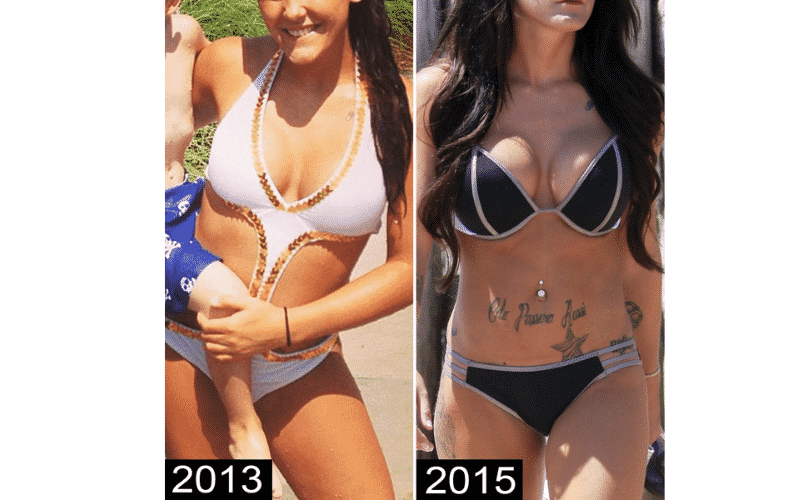 Check the difference in her lips too.
Leah Messer
Leah was always cute, but she too couldn't resist to touch a few things up.  She has admitted to really enjoying some Botox to keep her youthful and fresh appearance, but denies going under the knife for anything.  She fully claims that her change in appearance is due to a 180 with her diet in the past couple of years.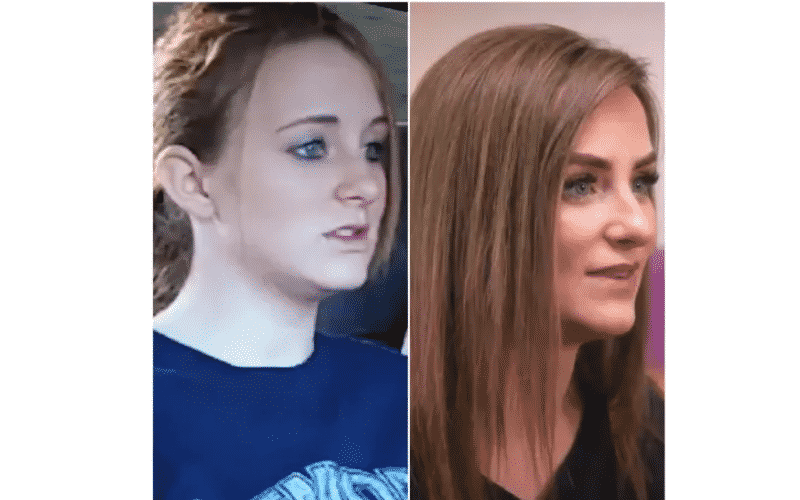 Leah told fans:
"I have not had surgery peoples! Not saying that I'm not all about some fresh Botox either … Girl. Be. You! Do You! When is the next Botox party? I'm coming!"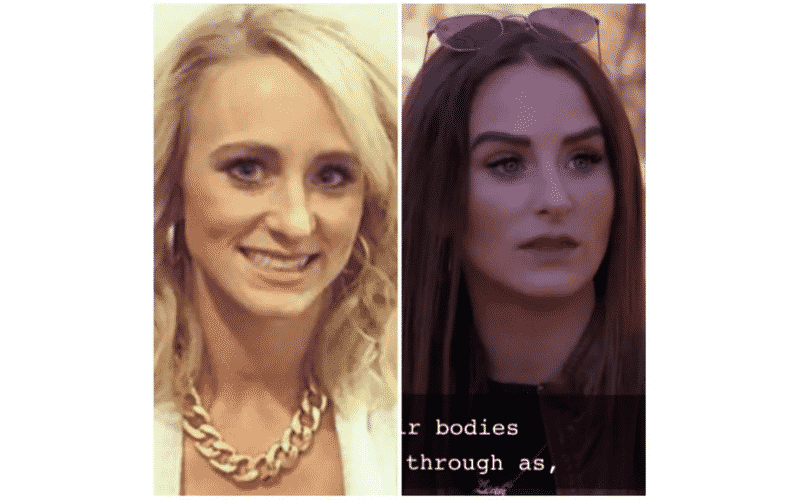 Clearly, whatever Leah is doing is working!  She looks the best she ever has.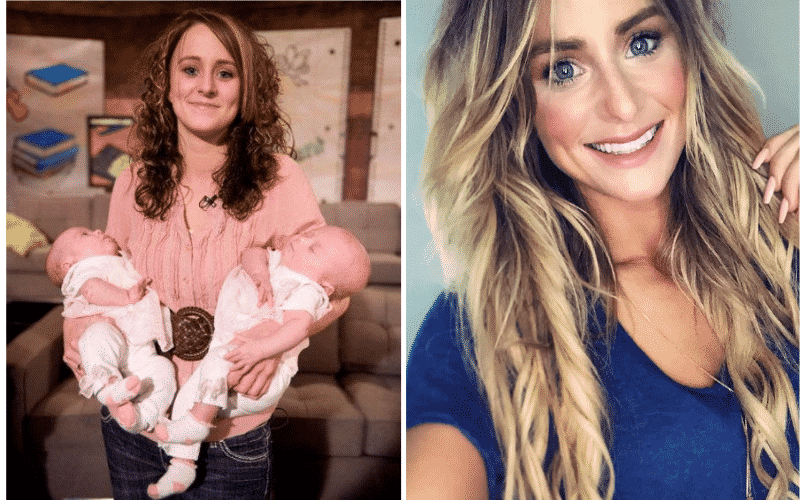 Kailyn Lowry
Kail has had some pretty drastic changes to her appearance since we first met her on 16 and Pregnant. In 2016, Kail admitted that she pretty much got a whole body makeover.  She had everything from lip injections to a Brazilian butt lift. This included a tummy tuck and some liposuction.
She shared that she had neck liposuction.  You can definitely see the difference.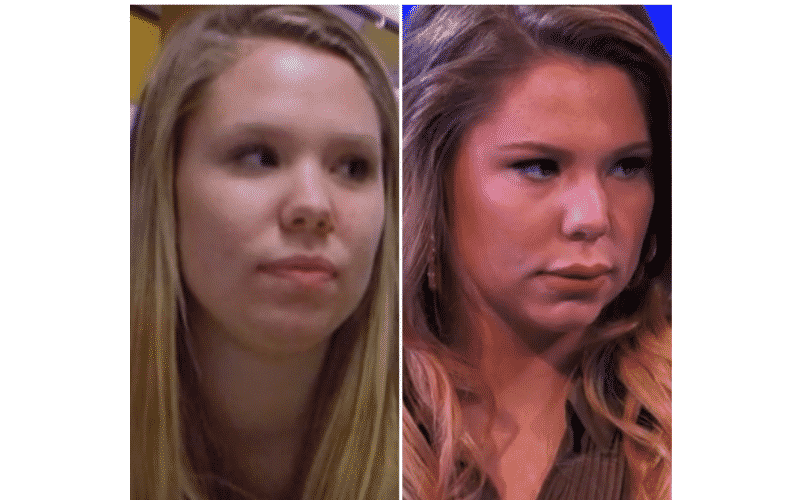 She also got some lip injections.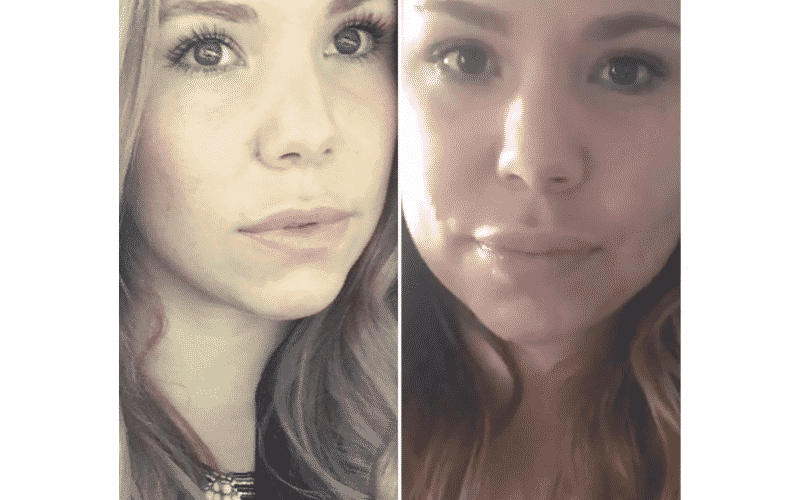 Kail has shared that she is considering getting some more work done after she is done having babies.  She may add another to her brood.  She shared that she has had her eggs frozen for future use.
Amber Portwood
Amber has struggled with body issues throughout her time on Teen Mom.  Amber's body first started changing after she did a stint in prison.  During this time she lost a reported 36 pounds.  A couple years later, Amber admitted to having a "mommy makeover", but said that she didn't actually go under the knife, but instead opted for some body contouring, aka fat freezing.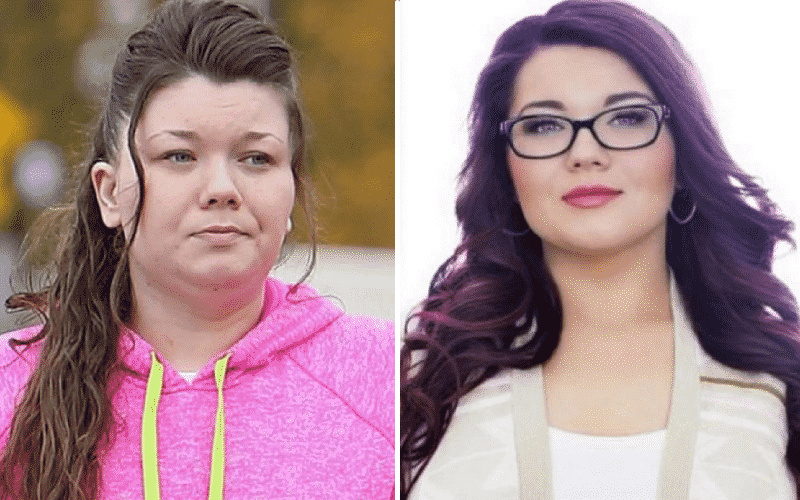 A few years later, she added more procedures to her roster and decided to go under the knife.  She reportedly had a tummy tuck, breast lift and augmentation, and some more body contouring.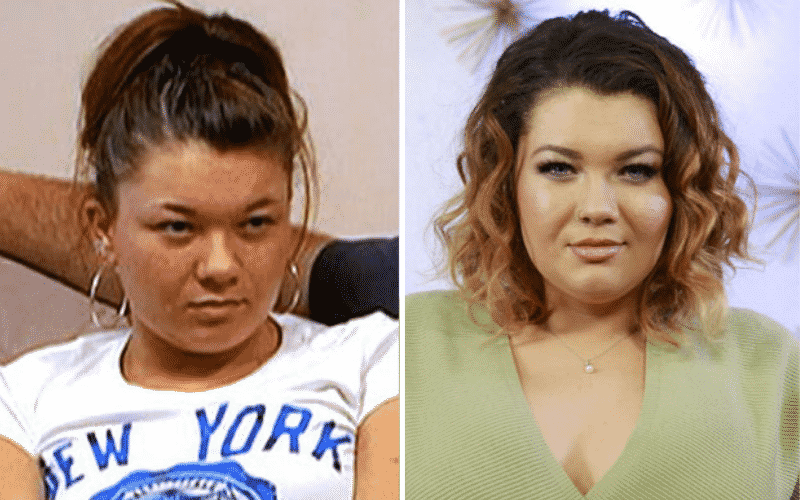 Amber has had a lot of work done, but it seems as though she is more at peace with her body now.
Farrah Abraham
Last but definitely not least, is Farrah Abraham.  She is the queen of Teen Mom plastic surgery.  Farrah looks drastically different, we are talking like a different person since her days on 16 and Pregnant.
The first thing Farrah did was ditch the braces, have a nose job, and get a chin implant.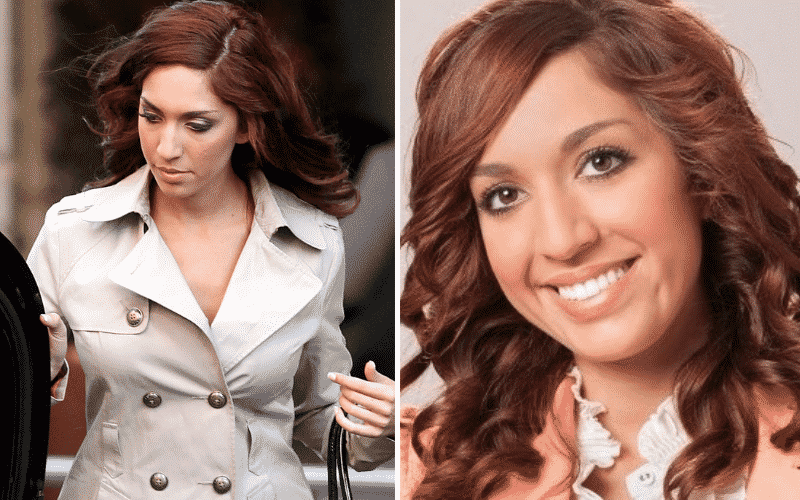 A year later, Farrah decided to enhance her look even more with a massive breast augmentation.  She decided to go up to a D cup.  Farrah has also claimed to have 3 vaginal rejuvenation procedures and lots of butt implant procedures.
Lately, Farrah's face is looking more and more frozen and filled with plastic and fillers.  What a difference money can make.  She looks so much older than she actually is.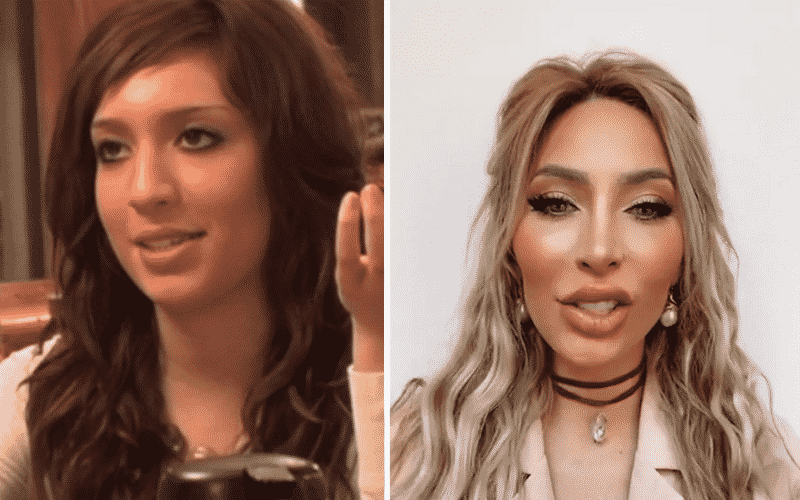 Hopefully Farrah can find some happiness with her body in the future.